| | |
| --- | --- |
| General Meeting Reports for 2018 | |
| | | |
| --- | --- | --- |
| February 2018 | | Pure Music Group presents Open Audio Designs |
We had the pleasure on Wednesday night of Warwick Freemantle from the Pure Music Group and Jon De Sensi from Open Audio Designs showcasing Jon's new (and hand-made in Melbourne) CP1 pre-amplifier and UF1 power amplifier, feeding a very tasty pair of floor-standing, white Berlina RC-7D Mark II speakers from Gauder Akustik in Germany. It was to be an allanalog demonstration too, as the source was a Kuzma Stabi S turntable with Kuzma 4 Point 9" arm (built in Slovenia), the latter bearing a Phasemation moving-coil cartridge from Kyodo Denshi in Japan.
As ever, the awkward question of dosh raises its ugly head: $52,00 for the Gauders with the diamond tweeter ($42,000 for the standard version), a comparatively miserly $2,700 for the Stabi S, $5,300 for the 4 Point arm, and $4,000 for the cartridge. Jon's amplifiers? - $6,300 for the power amplifier; $6,500 for the pre-amplifier plus $3,250 for the optional plug-in phono stage. So the all-up cost was hovering around $80,000.
When asked what he aimed to achieve with the amplifiers, Jon was clear: no colouration, highly linear, as accurate as possible, no third harmonic distortion. He said that he was proud his amplifiers had been described as 'warm', not in the euphonic, valve-amplifier sense but in the sense that they were not harsh or tiring. He'll get no objection from me on this point: that unrelenting harshness that so often masquerades as 'detail' in solid -state designs is one of the many things that threw me into the arms of the valve-amplifier fraternity a decade ago. Jon's power amplifier runs in Class A up to 5 or 6 watts, then reverts to Class AB for the next 195 watts, up to its rated output of 200 watts per channel (into 4 or 8 ohms).
Full marks and all our thanks to Warwick and Jon for a fascinating, stimulating and enjoyable evening.
Play List
1. Lou Reed, Transformer: Walk on the wild side
2. Russmann Winfried, violin & Carmen Piazzini, piano, Pablo De Sarasate, Habanera Op 21, Virtuose Tanze
3. Gounod, Funeral March of a Marionette, RCA LSC-2449 recording
4. Keb' Mo', Keb' Mo': Every Morning
5. John Lee Hooker: Baby Lee
6. Quadro Nouveo, Gilbert Becaud, Et Maintenant
7. Malcolm Arnold, English, Cornish and Scottish Dances: Set 1, 1950, Andatino and Vivace
8. Louis Armstrong, St James Infirmary
9. Pink Floyd, The Wall, Another brick in the wall (part 2)
10. Gerry Garcia & David Grisman, Garcia/Grisman: The thrill is gone
11. Dire Straits, Money for nothing: Money for nothing
12. Dead Can Dance: The ubiquitous Mr Lovegrove; The wind that shakes the barley

Paul Boon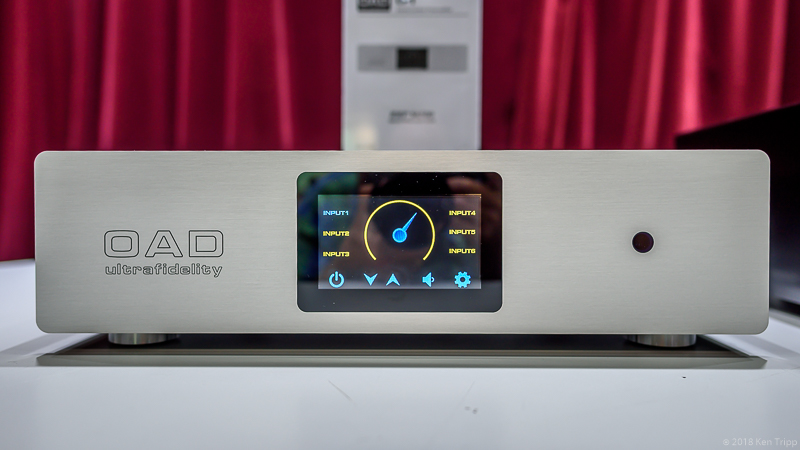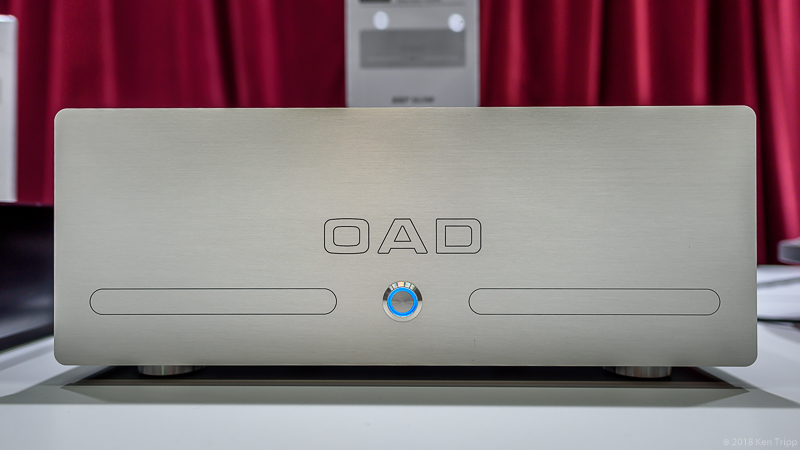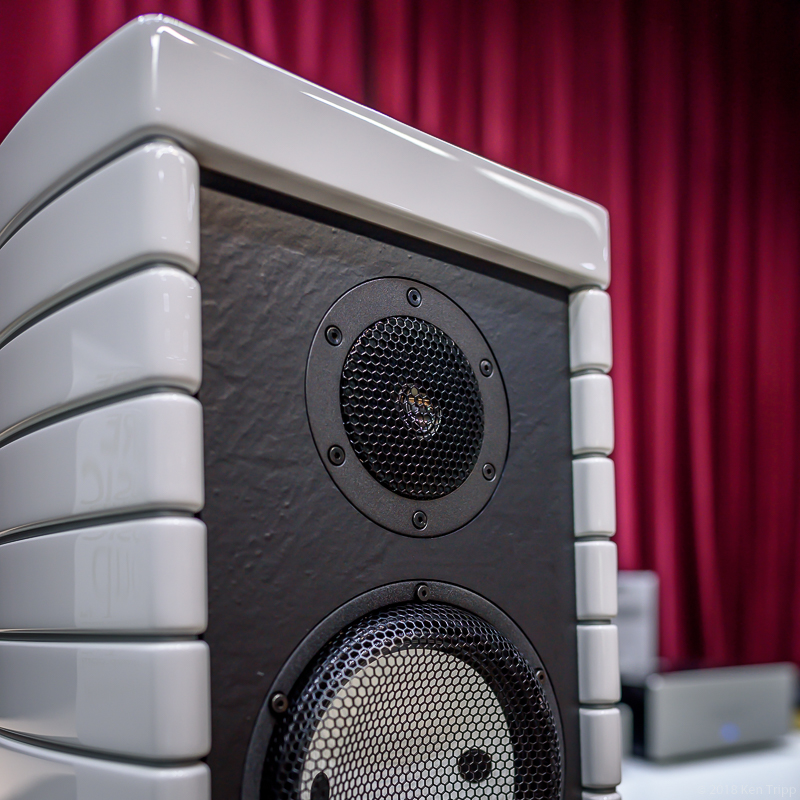 Web Ed.
| | | |
| --- | --- | --- |
| January 2018 | | QEOS II by Perfect 8 Technologies |
When it comes to cabinet construction, many speaker designers will traditionally use some type of wood to produce a finished product. In the past, unconventional material like concrete has been tried. Today, everything from 'high-density polyurethane' to aluminium is in use. Glass would be the most unique and challenging material for any speaker designer.
In 2016 the Australian Hi-Fi & AV Show hosted the world premiere of the QEOS II. These new glass speakers are designed in Sweden, produced in Germany by the renowned glass furniture manufacturer Dreieck Design, while the crossover filters are made in Australia by Spuncsound founder Roland Boitor. This new model is inspired by Perfect 8 Technologies earlier 'Cube' speaker but with increased inner volume that delivers enriched sound. This team of specialists believe glass has become the ideal structural material for a new revolutionary high-end audio solution. One key technology used in the QEOS II speaker, is the proprietary Super Silent Glass (SSG) "SSG is a special glass type which virtually eliminates all vibrations there is no ringing."
The new stand mount speaker is fabricated from 12mm thick glass panels. The sealed glass enclosure houses two 7-inch aluminium drivers and a 35mm fabric dome tweeter. The mid/bass drivers are mounted on opposite sides of the cabinet, thereby delivering a virtually omni directional radiation pattern throughout the heart of the music, up to 900Hz. The tweeter which faces the listener delivers its sonic signature from 700Hz (!) and looks after the high frequencies.
Roland Boitor from Spuncsound presented an excellent program of music to demonstrate the sonic attributes of these speakers, as well as their technical highlights. Loudspeakers are often described as being a window on the performance; with this new revolutionary material, we get to see and hear the results.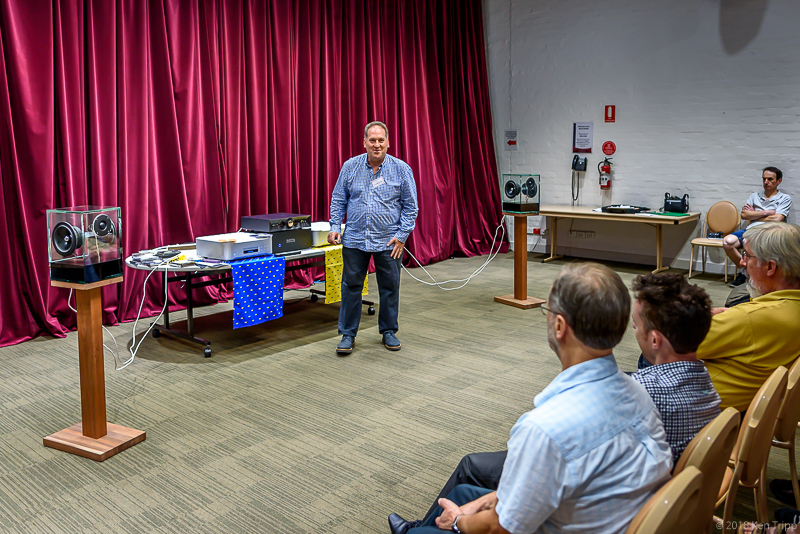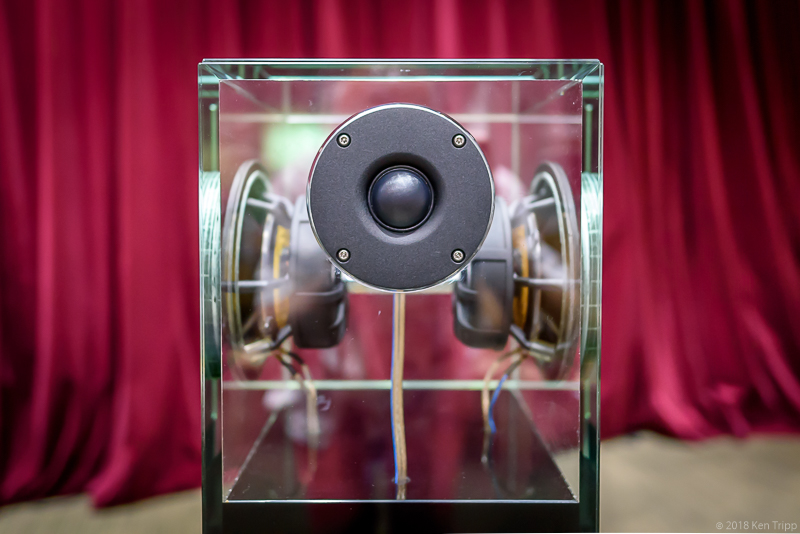 Web Ed.