| | |
| --- | --- |
| General Meeting Reports for 2017 | |
| | | |
| --- | --- | --- |
| December 2017 | | Annual DIY Night |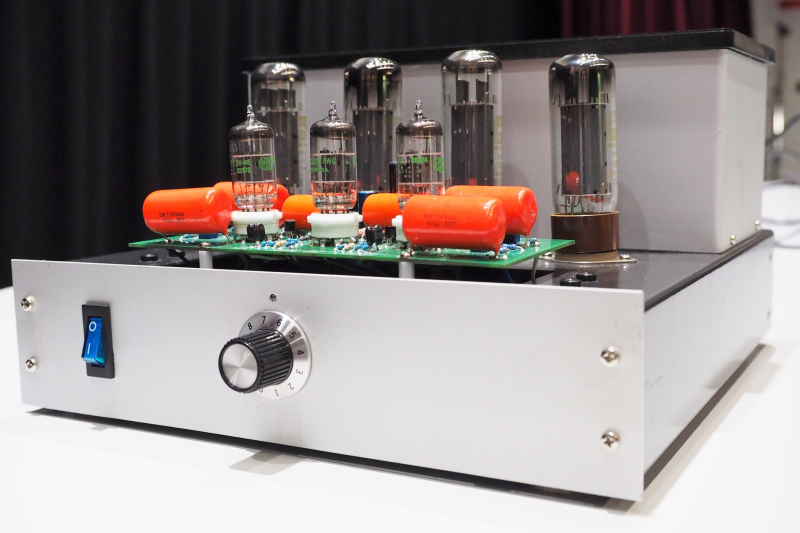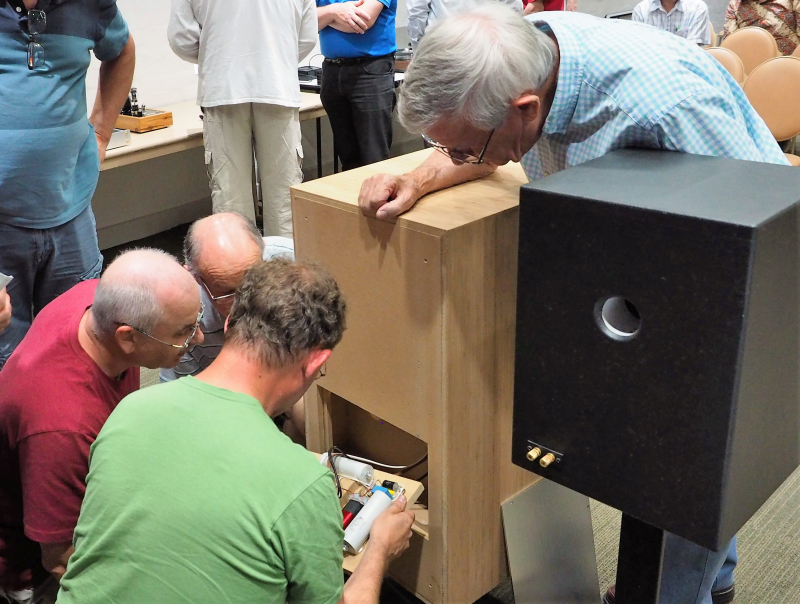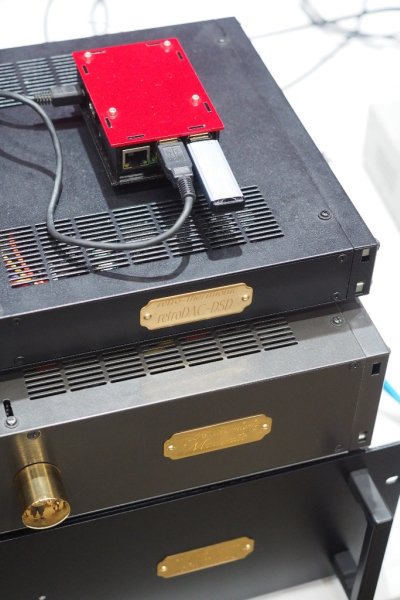 | | | |
| --- | --- | --- |
| November 2017 | | Rockian Trading |
Once again we were privileged to have Greg and Yvonne Osborn, this time with son John, provide us with a sophisticated system. CDs and SACDs were played through an Audio Aero La Fontanne player, and LPs on the amazing Consonance Die Walkure Turntable through a Consonance Cyber R40 phono stage, into a Consonance Cyber 880i integrated amplifier and a pair of Osborn Reference Epitome Mk.7 speakers. Greg offered this as one of his more modest rigs and stated that the speakers were based on one of his original designs from 35 years ago. They are the later model of the speakers that were chosen for the Sultan of Brunei to upgrade the $200,000 speakers he was not happy with. This, of course, proves Greg was headed in the right direction from the start. Thank you, Osborns for your continued collaboration in these MAC meetings.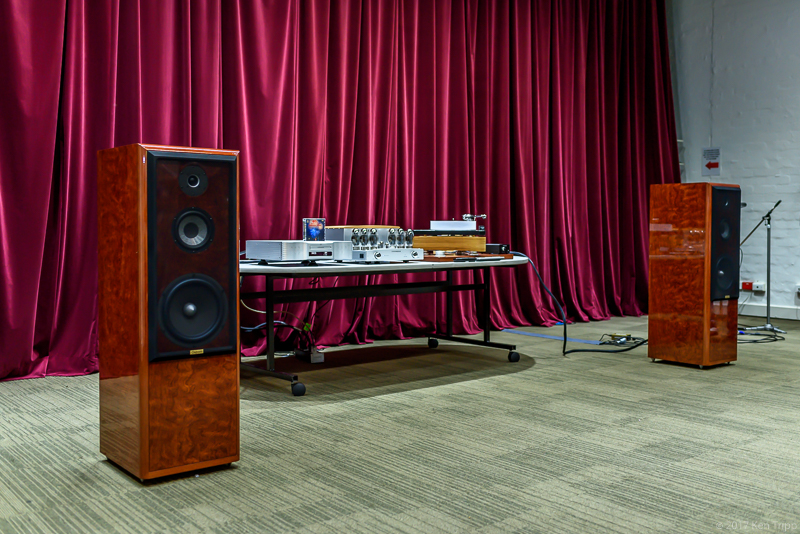 This year has seen a return to analogue sources and something of a revolt against the proliferation of "devices" and sound files. A recent article in the local press announced the return of the cassette with the re-development of a cassette walkman. And yesterday there was an article about young adults sharing "shelfies," pictures of themselves with their music and video collections. The public still wants to buy physical artifacts.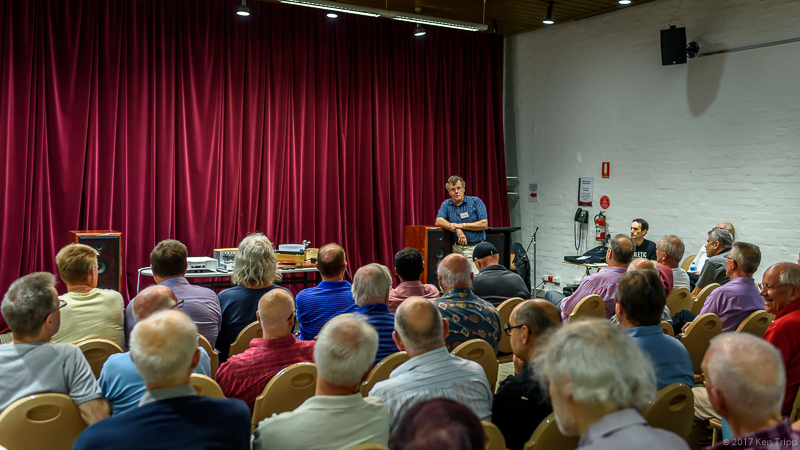 Last week I received a letter from the Australian Taxation Office asking Rockian Trading to update our ABN information. Rather than use the clunky government on-line service I telephoned the number provided. After navigating their call-in routine my call was answered by someone who sounded like a young lady in the prime of her life. After I supplied the information the Tax Department needed, she asked, "What does Rockian Trading do?" I explained that we import and distribute audiophile recordings. Her response was a very enthusiastic, "I collect LPs, and there are about twelve of us here in Tasmania that regularly visit one another to listen to records, and we do have problems finding good records." Then she added, "Our latest project is building some metal foil speakers, and the precision required is exacting." Do these activities sound at all familiar?
I have been told by a couple of MAC members that I don't have any taste in music. I agree, my taste in music covers almost everything, as my job requires. So I will start with a recording from Canadian company ATMA Classique that the ABC have taken a liking to. French Canadian musician and technologist Johanne Goyette is the owner and chief producer/engineer. She is a committed two microphone devotee who makes fine stereo recordings.
ATMA Classique - ACD2 2749 CD
Sea Songs & Shanties - La Nef
La Nef is a seven piece early music group that was previously on Dorian Recordings. Four are instrumentalists and they are all accomplished vocalists. This music was the forerunner of American Blue-grass music. Listen for the stereo placement.
4. Out On The Ocean (a jig)
5. Over The Hills And Far Away
6. Randy Dandy O (a sea shanty)
7. Lowlands Away ( a vocal solo followed by group)
ATMA Classique - ACD2 2747 CD
Jean-Willy Kunz - Jean Willy Kunz
A recital by a young virtuoso organist on a new organ (2014 by Casavant) in Maison symphonique de Montreal. He plays some popular items and finishes with a playful transcription of Saint-Saens' Carnival of The Animals.
Bach; Toccata and Fugue in D Minor start only
Widor; Toccata (from Symphony No. 5)
ATMA Classique - ACD2 2721 CD Impressions - Jean-Willy Kunz organ, Andre Moisan clarinet or saxophone, Helene Lemay trombone, Frederic Alarie double bass (5 string) Paul Picard percussion.
Also recorded in Maison symphonique de Montreal, this is like a super version of the old Proprius favorite Antiphone Blues. Listen to the very low note on the bass, it's B below low E. This is the fifth string on a five string double bass. I will play a bass solo that demonstrates this plus the incredible talent of Alarie.
Grand Od Bora (just the start to show acoustics)
In Spirit / Impressions (bass solo +)
Petite Fleur (ensemble work)
Chopin Recital 3 - Janina Fialkowska
Now celebrating her 65th year, she began music at four and studied throughout Europe and then became a protege of Arthur Rubinstein. She shows such power and control with a delicate touch on a piano that is a real treasure. I wasn't sure whether I should put you to sleep with a nocturne or startle you with the prelude so here is how the CD begins.
Polonaise-Fantaisie in A-flat MAJOR, op.61
Fresh! from RR FR-724SACD (Played at members' requests)
Shostakovich Symphony No.5 & Barber: Adagio For Strings - Pittsburgh Symphony Orchestra, Manfred Honeck
Shostakovich's symphony really doesn't become exciting or Bolshy until the final movement. Barber's Adagio for Strings started out as the second movement in one of his string-quartets. Toscanini asked Barber to expand it for string orchestra and he premiered it in 1938. Not written as a religious work it acquired that reputation by regular use at funerals like those of Presidents F.D. Roosevelt and J F Kennedy. It was also used during the 9/11 memorial. It is an engaging and beautiful piece of music, with ascending and descending chord structure that never seems to resolve.
Barber : Adagio For Strings
Fresh! from RR FR-725SACD Double Disc
Mahler Symphony No 8 – Utah Symphony, Thierry Fischer, Mormon
Tabernacle Choir with The Madelene Choir School
This is a huge production. A choir from the left, answered by a choir to the
right with solo voices dotted around out front. This is the most massive recording
in my library.
Hymnus: Veni, creator spiritus (a couple of minutes to demo.)
Reference Recordings RR-141
Break The Chain - Doug MacLeod
Having spent a little time with Doug we can report that he is a gentle and humble man. He is revered throughout the blues scene in the USA. Break The Chain is a diverse album, so I will give you a taste of three formats. First is a solo guitar tune, Doug is a consummate blues dobro player. Second is a Blues Holler. Remember "home" is a blues euphemism for heaven. And finally the title track Break the Chain. This is a song about family violence. As a child, Doug was brutalized by his father. In therapy he was horrified to learn that this behavior is usually passed down from generation to generation. He determined not to continue the curse. The song is a celebration of his success and the last half is sung by his son Jesse, who also plays the second guitar.
10. Church Street Serenade ( dobro solo start only )
11. Going Home start only ( solo blues holler start only)
12. Break The Chain ( complete song )
Mobile Fidelity UDSACD 2159
Paradise and Lunch – Ry Cooder Played at members' requests
Another Ry Cooder classic
Tamp 'Em Up Solid A typical early Cooder track.
NOW FOR A FEW COMPARISONS
I have played some of these before now I play them again for some format comparisons. All of the LPs played are double 45rpm 180gram audiophile pressings. I believe that technologists have worked tirelessly to make CD/SACD players that sound like the best LPs. My question now is why not use a quality turntable, tone-arm and cartridge to go straight to the source. Mobile Fidelity UDSACD 2099 Brothers In Arms - Dire Straits
There is a real masterpiece on this album that features the trumpet introduction of Randy Brecker followed by a second introduction played by his brother Michael Brecker on saxophone. The Brecker brothers were the best brass session players of their time. This is the mix from the twelve inch single
Your Latest Trick
Mobile Fidelity MFSL 2 441
Brothers In Arms – Dire Straits
Side 2, track 2. Your Latest Trick
Mobile Fidelity UDSACD 2173
Pearl – Janis Joplin
Mercedes Benz
Mobile Fidelity MFSL 2-454
Pearl – Janis Joplin
Side 4, track 1 Mercedes Benz
I recently also did the mono verses stereo comparison. The mono Bob Dylan albums are being purchased by dedicated Bob Dylan fans because, "Mono was the original release format." Which format do I prefer?
Mobile Fidelity MFSL 2-463
Highway 61 Revisited – Bob Dylan MONO
Side 1, track 1 Like a Rolling Stone
Mobile Fidelity MFSL 2-422
Highway 61 Revisited – Bob Dylan STEREO
Side 1, track 1 Like a Rolling Stone
Changes in Dylan's tonality, as well as improvements in instrument definition and the effect of "staging" make the stereo mix far superior to my ears. This mono, stereo experiment inspired me to explore further into the effective use of stereo production. There are plenty of examples where stereo is used as a gimmick, but one producer stands out for his use of stereo to enhance the entire recording. He is Alan Parsons, one of my all-time audio heroes, who produced only one album for Pink Floyd. Dark Side of The Moon became one of those legendary albums that influenced many recordings that followed. His second album after Dark Side was The Alan Parsons Project, I Robot.
I was prompted to re-acquaint myself with the recording reputed to be a super demonstration album and there it was in spades. Stereo image. The Voice starts with an expansive stereo image with the voice placed about a metre in front of the speakers and the stereo space used for instrument echoes. A constant in this track is the drum kit, with a kick drum that sounds a lot like the heartbeat on Dark Side of the Moon. Is this Alan Parsons referring back to Pink Floyd? In the middle of the track there is an instrumental break that I refer to as the 'dance sequence' where the whole image moves forward. Then it reverts to the original placement to end the track which merges into the space ship soundscape track Nucleus. The heartbeat drum returns and remains constant until the end of the track. Both Dark Side and I Robot were produced at Abbey Road Studios. Was Day After Day a dig at The Beatles?
Mobile Fidelity MFSL 2-455
I Robot – The Alan Parsons Project
Side 3, track 1. The Voice
Side 3, track 2. Nucleus
Side 3, track 3. Day After Day
I trust everybody found the music selection of interest. Thank you again for an enjoyable evening. These MAC meetings both terrify and exhilarate me. I have to present a program of quality recordings to an educated and knowledgeable audience, but it presents an opportunity for me to listen to a lot of fine recordings and develop an interesting narrative. We both enjoy these evenings. Thank you to all who attended.
Ian Hooper, and Bev.
| | | |
| --- | --- | --- |
| October 2017 | | Synergy Audio presents Sonus Faber and McIntosh |
In the May 2017 issue of Hi-fi News and Record Review, the critic Keith Howard reviewed the expensive (UK 1595 pounds) Grado Statement GS2000e headphones. He proved to be no fan of the archetypal Grado design, concluding that 'I doubt I'm alone in finding the Grado aesthetic and bit tired and old-worldly'. Not content to leave it at that, Howard went on to suggest that 'A major refresh is needed if not a total makeover'. If Howard were unimpressed with the Grados, he would have been catatonic with the McIntosh MS8900 integrated amplifier and matching MCT450 CD/SACD transport demonstrated at the October meeting of the MAC. The amplifier displayed the classic McIntosh design aesthetic: a big black box with an open top displaying those gorgeous transformers and heat sinks on either side; a shiny glass faceplate over a black facia with the McIntosh name emblazoned in bright green ('teal' in McIntosh-speak) gothic typeface at the top centre; two symmetrically placed black-and-silver knobs on either side and a row of switches between them; a pair of elegant silver strips running vertically down the front edges. And - of course - those magnificent, huge, idiosyncratic, blue power meters on the front.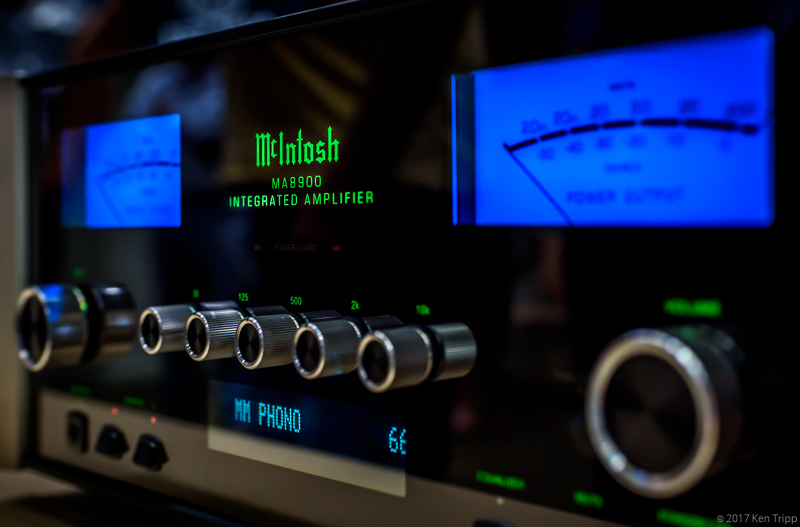 This is a design that McIntosh has used since the 1960s, when Gordon Gow, then Executive Vice President of the company, developed a signature look for its amplifiers and tuners, with the added benefit that the lettering on the front, protected by that slab of glass, would never wear off. It's a design that I imagine will last at McIntosh to the end of days, when the Sun expands into a red giant and engulfs the Earth or, earlier, we are all consumed in a nuclear conflagration or cooked through runaway climate change. I have a sneaking suspicion that the McIntosh gear would survive all these calamities. It looks - and probably is - indestructible. The CD/SACD player matched the big- ger amplifier in looks too.
I think it's a wonderful thing that McIntosh has kept its design I think it's a wonderful thing that McIntosh has kept its design continuity. It speaks of a long tradition and an explicit honouring of that history. After all, McIntosh is arguably the oldest still-running hi-fi manufacturer in the USA, having been started in Maryland in 1949 by Frank McIntosh and Gordon Gow and moving to its current factory Binghamton, upstate New York, in 1956. In this it predates the other icons of American hi-fi manufacture: Harman Kardon and Marantz (both 1953), Audio Research Corporation (1970), Mark Levinson (1973), Conrad-Johnson (1977) and Cary (1989). Interestingly enough, some of the Japanese manufacturers can claim an even longer history than many of these American makes: Luxman, as the Lux Corporation, from 1925; Sansui from 1944; Sony from 1946; Denon from 1947; Pioneer and Kenwood both from 1961).
The McIntosh look is idiosyncratic and immediately identifiable. It is brazenly American in its excess, like a Cadillac or a Harley Davidson. It is gorgeous. The company is not alone in maintaining a long-lived aesthetic tradition; current ARC amplifiers look much like the original 1970s models; the Mark Levinson design really hasn't changed either; Luxman and Accuphase still produce amplifiers with a clear stylistic continuity with those of the 1960s and 1970s. Note too that in its latest releases Yamaha has gone back to the understated design of its 1970s products. And the Grado headphones that instigated this diatribe have a look that would not be out of place in a submarine-listening station from World War 2 somewhere in the Pacific. Put simply, they are all designs that work. They are what hi-fi should look like. They have a history. They are things people are proud to own and to use
What about the equipment showcased on the night? The McIntosh amplifier and CD/SACD transport were fed into a pair of Sonus faber Homage Tradition Serafino floor-standing speakers from Italy. Expensive ($2,500) speaker cables from Chord Company in England provided a conduit for the electrons. At the end of the evening the digital transport was replaced with the new Mobile Fidelity UltraDeck turntable. Costs? The 8900 amplifier retails at a rounded-off $15,000; the MCT450 transport at $8,000; the Sonus fabers at $30,000; the turntable at $2,800-3,100. At first sight the 8900 appears expensive: after all, not everyone can splurge $15,000 on an amplifier. But, as ever, first impressions can be very misleading. It is not merely an integrated unit putting out 200 watts per channel (into 2, 4 or 8 ohms courtesy of the paired autoformers, a McIntosh speciality) but includes a headphone amplifier, a phono-stage and a digital-analog converter. The DAC is an 8- channel 32-bit unit that can be fed the SACD output (i.e. DSD) from the MCT450 transport directly via a dedicated DIN umbilical connection. . This approach gets around prior problem with the SACD data stream being protected and, almost impossible to decode with an external DAC, has to be decoded with (sometimes poor) DACs built into the host player. (I see that PS Audio has recently released its own solution to this SACD/DSD/external DAC problem, with its $8,200 memory player and I2S interface. But that's another story.) The coax and optical inputs to the 8900 will decode files up to 24-bit/192kHz; the USB input accepts PCM signals up to 32-bit/384kHz and supports DSD256 and DXD 384kHz. What more could you want?
The analog capacity includes one balanced and six unbalanced inputs; the phono-stage has separate inputs for one moving coil and one moving magnet cartridge. So if we assume a reasonable-quality external phono-stage might cost $1,000-2,000, an external DAC with the performance of the one built into the McIntosh another $2,000-3,000 at least, the headphone amplifier another $1,000 (to be a cheapskate) and the cabling to connect all this stuff together a further $1,000, the 8900 amplifier bit actually costs the equivalent of $8,000-11,000. Suddenly it looks good value. And it's all in one box, so there's no need to provide for the unsightly and partner-annoying mess of separate components. And it has rotary tone controls on the front panel: all five of them! Hairshirt minimalism be damned. The beast weighs 34 kg. This is another selling point: if someone burgles your house, they won't be found running up the street with the amplifier.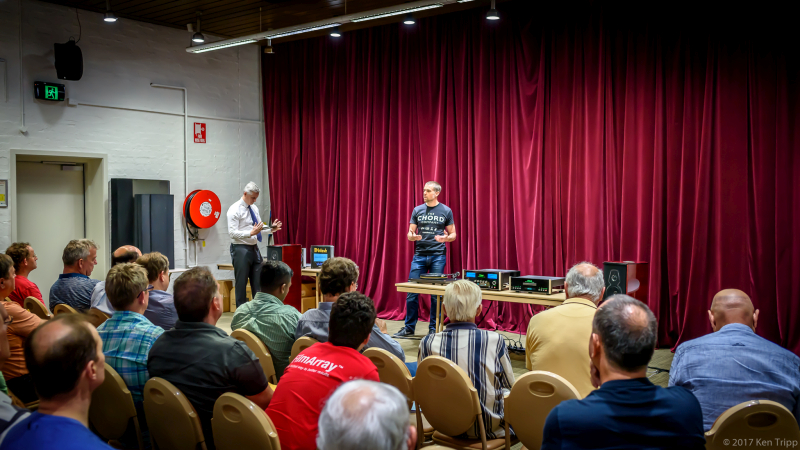 And the other bits of equipment? The Sonus fabers are, of course, utterly Italian, in design and in manufacture. (Readers of my article in the September Audio News on the Devialet amplifier and PMC speakers will detect my love of almost all things Italian; fire- and rustprone Alfa Romeos are more of an acquired taste and an exception.) The Serafino speakers are positioned in the middle of the three-strong range of speakers in the Homage Tradition series, above the stand-mount Guarneri and below the slightly larger floor-mount Amati. In turn, this range is above the (utterly gorgeous and cheaper) Olympica range but below the dearer Il Cremonese and the Lilium. The Serafinos are a 3.5-way speaker with the famed SF arrow-point silk -dome tweeter, a 150 mm midrange and two 180 mm bass units. Crossover points are 80 Hz, 250 Hz and 3,500 Hz; sensitivity is 90 dB (2.53 V, 1 m). They weigh a rather terrifying 52 kg and stand 1.1 m tall. Again, something that won't be nicked in a hurry. The finish is, as expected, exceptional. But I wonder whether there is a touch too much 'bling' in the design of the Homages: the silver name-plate dish on the top looks alarmingly like an ash tray (more on this later) and the aluminium rim around the tweeter/midrange unit is a bit obvious for me. The ~$12,000-cheaper Olympica IIIs are, by my mind, more subtle and even prettier. But even the Serafinos make almost any other brand of speaker look like they were assembled in your uncle's shed at the rear of the garden.
The Mobile Fidelity organisation will be known to all audiophiles as the producers of those superb CDs, SACDs and vinyl records (33 rpm and 45 rpm 12"). Recently they branched out into the production of two turntables, the cheaper StudioDeck ($1,600) and the one auditioned on Wednesday night, the UltraDeck. It sports a 10" tonearm, an AC synchronous motor driving the ~ 3 kg platter by an external belt, an inverted steel bearing, and an UltraTracker MM cartridge (with a nude elliptical stylus), which brings the retail price to $3,100. I believe the good folks at Spiral Groove and at Wadia had a hand in its design. It is made in the USA. Of all the equipment shown on the night, I think this turntable represented a phenomenal bargain. Heck, the SME Series IV tonearm on my turntable cost substantially more than the entire UltraDeck . Yes, the SME will likely be better, but whether the combined turntable setup will be five or ten times better is by no means clear.
What is clear is that Pro-ject and Rega, which formerly dominated the market for turntables in this price range, have got some serious competition on their hands. Perhaps its strongest competition would be the very nice AVID Ingenium, which sells for $2,500 or so (without cartridge).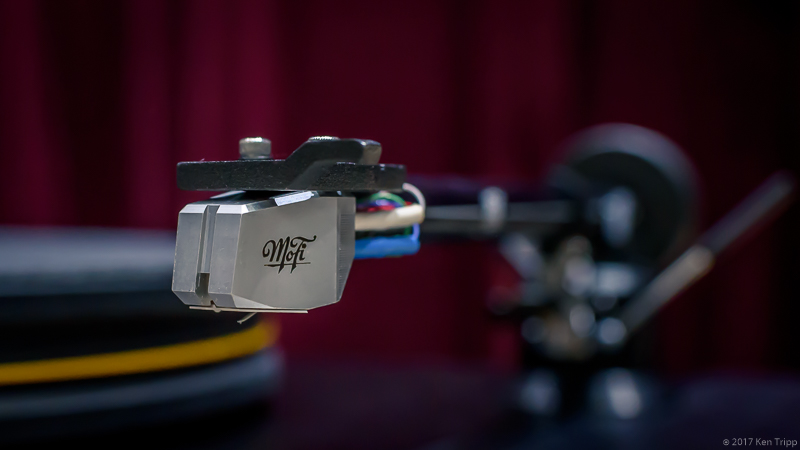 The sound? I am always reticent to comment too much here because of the terrible and artificial acoustics of the Willis Room. Terrible because it's a concrete cube, devoid of any sound-deadening material on the walls, the floor or the ceiling. In it the bass always sounds boomy and the treble accentuated. Artificial because it asks speakers to do things in an auditorium-sized space that they would never be demanded of in a domestic setting.
First there's the size, then there's the acoustics; finally there's the fact that none of us are sitting in anything like an optimal position to hear equipment at its best. The poor speakers have to metaphorically yell into the reverberant abyss that is the auditioning space. Indeed, on the night I saw the power meters on the McIntosh regularly bumping up close to the right-hand maximum of their scales, suggesting the amplifier was sending all its available 200-400 watts into the Sonus fabers.
At a Friday night listening session I chatted with Red Mackay about the system; he thought the sound a bit bass-light and blamed this on the Sonus fabers rather than on the sources or amplification. I didn't hear that, as from where I was sitting on the Wednesday night the system generated a nice, well-defined, fast, relatively deep, fully integrated bass regardless of the wide variety of music the speakers were fed.
At one stage though I was alarmed at seeing how far the twin bass drivers in each cabinet were moving when vinyl was being played: a savage low-cut filter might be needed here? I later spoke to Peter Xeni about his thoughts: Peter believed there might be a split in opinion between those with a classical orientation, who thought the extreme top-end a bit brittle, and those with more of a rock/pop leaning, who simply loved the Serafinos. Peter's own view was that they had 'outstanding imaging, crystalline clarity and throw', even from the back of the auditorium where he was sitting. Coming from a rusted-on ESL57 man, that's quite a compliment. Being a KT88 fan myself, I wonder whether any top-end excessiveness could be easily offset with a nice, powerful valve amplifier for the McIntosh range replacing the solid-state 8900?
To my tin ears it was when records were put onto the UltraDeck that the system began to sing. I've always tried to be agnostic when it came to the digital/analog divide, but on the Wednesday I heard a (very high quality) hifi system when the source was digital. When records were played, I heard music that lived. (Alas, the turntable had a cracked bearing mount on the arm, an injury incurred when the unit was under earlier external review. It seems to have no adverse effect on the night.) It's not often I've heard such a strong difference between the two types of source, but to me it was a case of day and night. Even so, I detected a lot of heads nodding in sonic approval (or along with the beat; hopefully not because they were asleep) when Hotel California was played (the third piece auditioned); the next track (by Pink Martini) was simply gorgeous; I noted a slight sibilance in the Pavarotti track that followed but reckon it came from the recording not the speakers; the single-track, one-sided, 45 rpm record of Brubeck's Take Five was astonishing. Even Supertramp sounded OK, a remarkable outcome with a 1970s stadium-rock band.
The equipment was showcased with consummate professionalism by Philip Sawyer, Gareth Weller and Mark Louey from Synergy Audio, Heidelberg. During the demonstration Philip pointed out that their company handled ARC and McIntosh, Page 16 Melbourne Audio Club , and I asked who the target audience was for these two apparently overlapping brands. He pointed out that McIntosh equipment appealed to those who wanted a well-appointed, integrated unit without too much need for fiddling and fettling. Audio Research, by contrast, appealed more to the audiophile who wanted to try different valves and interconnects and such like. It was perhaps more for the dilettante. I later chatted with our noble President about this, and Martin opined that the McIntosh would likely appeal to the same sort of old blokes who bought Harley Davidsons: retired, relatively wealthy, longing for something iconic they couldn't afford when they were younger but now had the disposal income to buy.
I think there's another reason, and this relates to the splendid ancestry McIntosh has in providing amplification for the concerts these people perhaps attended in their youth. McIntosh is known not only for hi-fi equipment but also for sound-reinforcement equipment on a terrifying scale.
It was McIntosh that, in 1969, provided amplification for the Woodstock concert in upstate New York. In 1974 McIntosh provided the amplification equipment for the 'Wall of Sound' concerts by The Grateful Dead - all 28,800 watts of it. All provided by 48 x 600-watt RMS McIntosh MC 2300 solid-state amps.
Not only The Grateful Dead have used McIntosh gear: The Beach Boy's Pet Sounds album of 1966 was mastered on a McIntosh MC240 amplifier.
Play list
Antonio Vivaldi - Le Quattro Stagioni, Orchestra 'Gasparo de Salo'. Tr 1: La Primavera (Allegro) - FONE.
Joe Chindamo Trio - Paul Simon Song Book- Tr 2: The 59th Street Bridge Song (Feeln' Groovy) - Newmarket Music.
Maurizio Colonna - Rockwaves- Tr 10: Hotel California - Top Music (Blu-Spec CD).
Pink Martini - Sympathique - Tr 1: Amado Mio - Inertia Recordings. Pavarotti - Tiamo, Puccini's Greatest Love Songs - Tr 7: E Lucevan lestelle - DECCA.
Jessica Williams - All Alone - Tr 8: The Sheikh - Max Jazz.
Mary Black - The Best of, Looking Back - Tr 13: There's a Train That Leaves Tonight - Grapevine.
Johnny Cash - American III: Solitary Man- Tr 14: Wayfaring Stranger - American Recordings.
Elina Garanca - Habanera, Orchestra Sinfonica Nazionale Della Rai - Tr 17: Habanera Bizet - Deutsche Grammaphon.
Alan Parsons Project - I Robot - Tr 1 Side 1: I Robot & Tr 2: I Wouldn't Want to be Like You (Vinyl).
Supertramp - Breakfast in America - The Logical Song & Child of Vision (Vinyl) - Mobile Fidelity Sound Labs - Test Pressing.
The Dave Brubeck Quartet - Time Out - Take Five (Side Two of Four) Special One-Sided Pressing of: - Classic
Paul I Boon
| | | |
| --- | --- | --- |
| September 2017 | | The New Committee Presents |
This month's meeting was more of a music presentation, and less to do with the equipment. The new committee presented to the club a selection of music from their favourite CDs. It could be a track from one of their 'desert island discs' or a recent purchase. The program will cycle through the numerous tracks presented by each committee member.
To ensure that we got through as many different tracks as possible, it was requested that each track to be no more than 5 minutes long. That got us through plenty of CDs before the coffee break. While it's good to have a music program for the night, a system to play all the music on would be appropriate.
Ray Go from the Hi Fi Exchange provided the equipment for the night. In fact we had two systems to listen too. The first was a pair of refurbished Gale 401 speakers matched to a Marantz SM-11S1 power amp. Reviewed by Stereophile magazine back in May 2008, they commented "The Marantz's clean, fast, revealing,surprisingly transparent, well-organised overall presentation took the most challenging recordings in its stride."
The second system comprised a large pair of floor standing speakers and a valve power amp. Ray is keeping the details of this gear a mystery up until the night of the meeting. Both systems had the same front end, an OPPO 95 as a transport, and a LAMPIZATOR DAC taking care of the D to A conversion.
This was a good opportunity for all members to discover some new music at this meeting. Thank you to the guys on the committee for presenting a thoroughly satisfying night of music.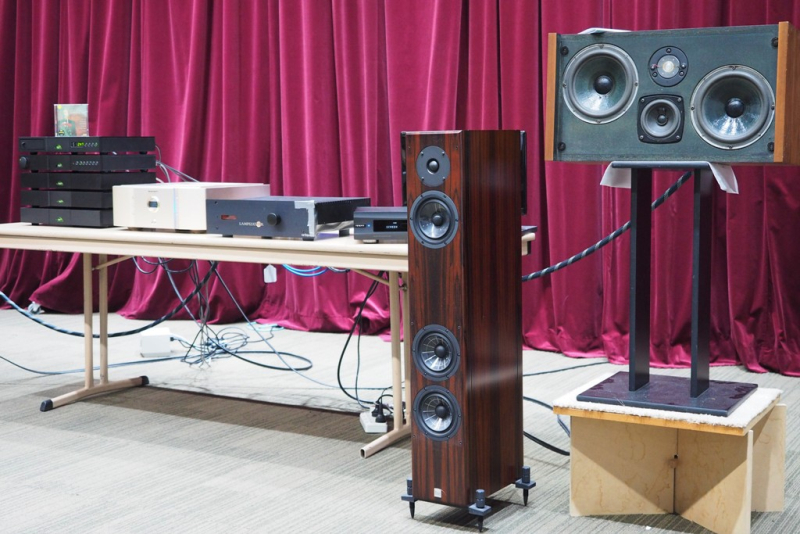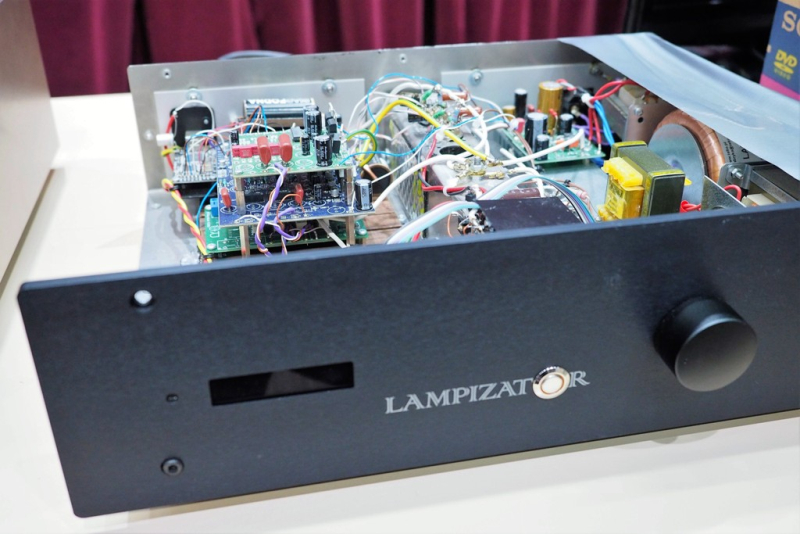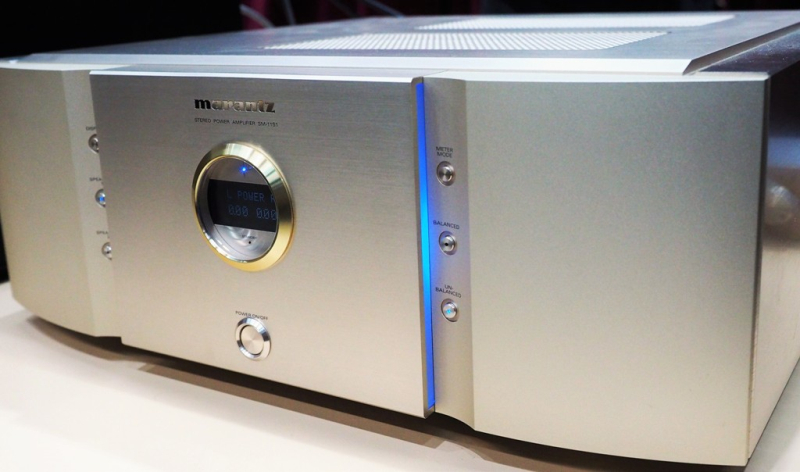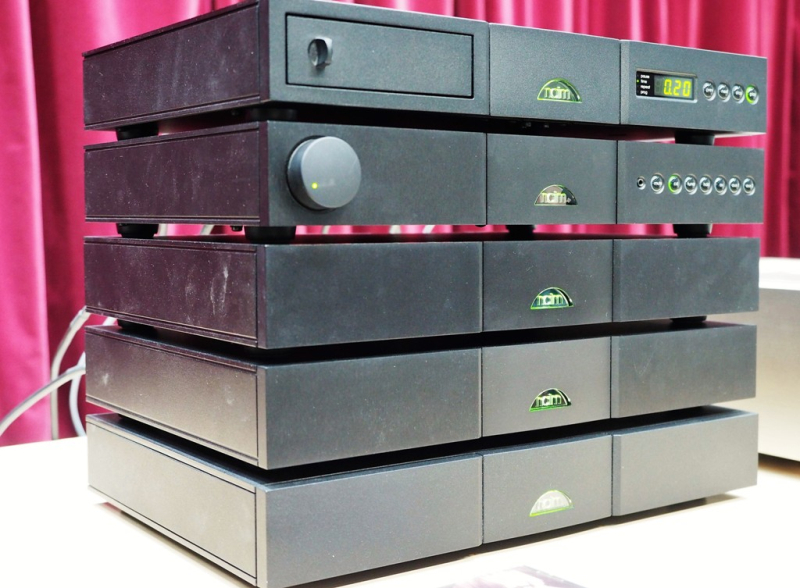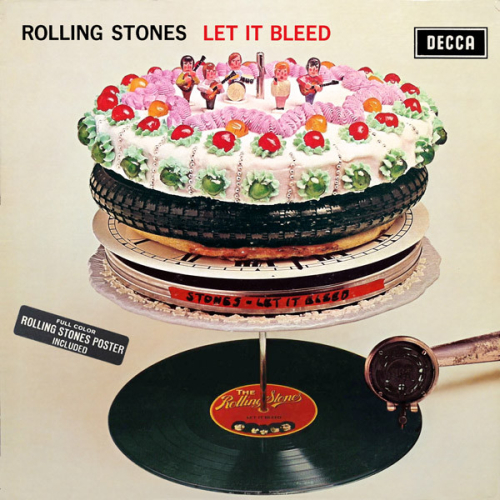 Web Ed.
| | | |
| --- | --- | --- |
| August 2017 | | Devialet Expert Pro Integrated Amp, Phantom Gold and PMC Speakers |
Many years ago I was having breakfast with a female friend at a cafe off Las Rambles in Barcelona. Like most Andalucian women in their early-mid 20s, she was impeccably dressed. Even for something as routine as having a breakfast coffee and croissant, she would no more consider leaving her flat unless she looked utterly gorgeous than she would consider jumping naked into the River Besos. Everyone around us was equally well attired. Without wishing to appear too much like a gauche colonial from the antipodes, I asked (in my faulting Spanish) whether all Spanish women were so concerned with their image. She replied that they were nothing compared with Italian women: if you wanted to see style, she said, the Italians were the ones to emulate. Knowing that her sister, with whom we had dinner the night before, lived in Provence, I then asked her about the French. She paused and looked around, then simply said 'Ah, the French'. To this day I do not know whether she said it in desperation, in frustration or in admiration.
Last Wednesday night we were treated to an evening of French panache. Leigh Fischer, from Interdyn, demonstrated the latest and biggest Devialet amplifier from France, paired with the new fact.12 speakers from the wellknown high-end British speaker manufacturer PMC (short for the Professional Monitor Company). The amplifier was the top-of-the-line Expert 1000 Pro, retailing at around $50,000 for a pair of bridged monoblocks. Devialet was established only a decade or so ago by Pierre-Emmanuel Calmel, an electrical engineer working in the French telecommunications company Nortel Networks, in collaboration with Quentin Sannie and Emmanuel Nardin. Calmel was intrigued by the possibility of combining the accuracy and sweetness of Class A amplification with the brutal efficiency of Class D amplification for high-end audio applications. At first he dabbled in his spare time, but in 2004 was granted a patent on his combined Class A/D approach, which he called ADH (short for Analog Digital Hybrid). Devialet was soon established as a commercial undertaking and the company now employs over 100 staff, of which more than 40 are engineers. It has very rapidly carved out a reputation for stunning sounding and gorgeously stylish amplifiers. The Expert 1000 Pro we were treated to pumps out an astonishing 1000 watts per channel into 6 ohms, at an unbelievable 0.00025% THD at full power and with an equally astonishing 133 dB signal-to-noise ratio. Class D operation allows it to be as svelte as the most stylish French supermodel.
Class D amplification is, however, nothing new. The doof-doof rap that all too often blares out of hotted- up cars driven by delinquent teenagers is largely a function of Class D amplification; these automotive sound systems rely on the high efficiency of Class D to generate those hundreds of thumping watts from a pathetic 12-v car battery. (Class D efficiencies can be as low as 75% at low power but quickly rises to 95% or more at full power, and this is much better than the <10% achieved by traditional Class A or Class AB amplifiers.) Many hi-fi subwoofers also use Class D amplification, in this case because it is allows the speaker designer to cram a 500+ watt amplifier into a small box without the heat generated from a traditional amplifier turning it into a 100oC hot box. And by restricting the frequencies handled to less than 200 Hz or so, the hitherto manifest disadvantages of Class D operation at higher frequencies are avoided: all the amplifier is asked to do is to drive a subwoofer with no pretension to mid-frequency transparency or high frequency subtlety.
Contrary to many people's ideas (and implied in the Devialet literature too), Class D amplification is not a contraction of 'D-for Digital'. It is essentially a switching amplifier, and relies on converting an analog input signal into a series of pulses of varying widths (i.e. pulse-width modulation) at a frequency of 500 kHz or higher and using this to drive the output transistors in a rapidly switching, fully on or fully off, manner. Whether the typology is truly digital or not is a topic for debate. Nelson Pass, who has designed more amplifiers than most of us have had hot dinners, reckons they are still analog devices. Other designers distinguish between the early versions of Class D, which were very much analog and used a triangular switching waveform to generate the pulse-width modulation; later types (like the Devialet) accept pulse-code modulated inputs and are effectively digital until the final lowpass filter. The first commercial Class D design came out in 1973 with the 250 w per channel Infinity SWAMP 1 designed by Infinity and commercialised a few years later by Spectron in the USA. Sony followed in 1977 with their TA-N88 amplifier (made even more interesting because it used VFETS as the switching transistors), and the approached entered the mainstream in the mid-1990s when Bang and Olufsen introduced their ICEpower amplifier modules and Philips with their Hypex modules. TacT Audio produced the blockbuster - and very highly regarded - Millenium Class D amplifier in 1998, which unlike many earlier types converted the incoming analog, PCM or DSD signal into a PWM signal which runs the on/off output transistors. A modification known as Class T was used recently too by Audio Research and by Cary Audio, both very well regarded American manufacturers, for their first switching amplifiers.
But it's fair to say that Class D never really caught on among audiophiles for standard amplification tasks, and that was for a number of reasons. The first is that the rapidly switching power transistors generated a tsunami of ultrasonic noise, especially when paired with a switching power supply in lieu of the traditional linear power supply, using a transformer, in order to keep everything as small and cool (and cheap) as possible and to generate the switching frequency. The second is that they tended to be unreliable, especially with the power transistors available in the 1970s. Remember that the first really big power amplifiers of the time, such as the monster Amcron Crowns, relied on heavy-duty output transistors derived straight from the electronic ignition systems of motor vehicles.
The third is that sound quality was almost always below that of a traditional Class A or Class AB amplifier. It was sometimes miserable, probably because no-one had yet worked out how to properly filter the carrier switching frequency from the audio signal with the low-pass filters. It was also difficult to get the clocking right, and much the same as it is in CD reproduction this is essential for reconstructing the final analog output. The power supply also has to be really good, as it is very sensitive to the power being reflected back from the final low-pass filter. Finally, the tsunami of radio frequencies generated by the switch-mode power supply and the rapidly switching on and off power transistors could be picked up by any sufficiently long length of wire - such as a speaker cable - and play havoc with anything downstream. This is why Class D found its way onto mainly into car stereos and subwoofers, where its disadvantages were concealed and its great advantages (small size, low cost and staggering efficiency) were strong compensating factors.
Then came along Devialet, and they seem to have solved all the problems. Perhaps the combination of a small, ultra-high quality Class A preamplifier to amplifier the incoming voltage and the massive cascade of Class D power amplifiers to provide the current amplification is the answer, in cohort with really well thought-out low-pass filtering of that carrier frequency. Mind you, the idea of combining a small Class A preamplifier and a brutish power amplifier to boost the current is also not new either: QUAD did it in 1976 with their ingenious and famous 405 current-dumping amplifier, which combined a sweet little Class A preamplifier to drive a big Class B power amplifier which provides the grunt, all corrected by an overall feedback loop. QUAD continued to use that current-dumping typology all the way through the subsequent 405 Mark II, 306, 606 and 909 amplifiers. But Devialet has nailed the Class D field with its combination of a Class A pre-amplifier and the cascade of Class D power amplifiers. The Devialet/fact.12 speaker combination generated a sound that was variously described by people around me as having "tons of headroom", "the best sound I have heard in the Willis Room", "lots of throw" and "nearly as clean as my QUADS". Differentiating between the sound of the Devialet and the PMCs is, of course, impossible: we heard them as a combination and it's impossible to describe the sound of one and the sound of the other. But the speakers certainly helped the overall system.
The fact.12 speakers are rather high up the hierarchy of the PMC product line and they retailed at around $27,000. So we were listening to a system costing over $75,000, not including the Oppo that fed everything, or the Audioquest cables, which I imagine did not come cheaply. For that you expect a good sound. (If you want to see really dangerous PMC speakers, look out for the MB2, with its Volt-derived 12 inch woofer or, even more terrifying, the BB5 XBD-A, with its twin active 15 inch bass drivers with their external spider- web frames over the front of the cones. They weigh 140 kg - each.)
The fact.12 speakers are, as typical from PMC, a transmission-line, but this particular model sees a threeway design (a pair of 5.5 inch bass speakers crossing over at 400 Hz to a 2 inch midrange, which crosses over at 4 kHz to the 0.75 inch tweeter ) with the 3.3 m long transmission line cleverly tucked into the 1.1 m high cabinets.
They looked pretty enough in a modern, non-descript way - at least they weren't outright ugly - but would be no match for something Italian, such as from Sonus faber for the same money ("if you wanted to see style, she said, the Italians were the ones to emulate"). What intrigued me was how PMC managed to extract so much deep and fast bass from a pair of piddly 5.5 inch woofers: in fact, in the Willis Room I wonder whether the bass was a bit excessive and boomy. I'm sure that if they were in a domestic situation a bit of trial-and-error fettling would fix that in a jiffy.
But the midrange was transparent and not at all forward, the treble sweet and extended, the imaging excellent, the coherence of all the individual bits that made up the speaker really good. There was no greater indication of the quality of the sound than the quiet attention the audience gave during the demonstration (and the room was packed) and that the poor presenter gave up before the audience did. People hung around to the very end of the show, and that doesn't occur with second-rate sound.
On the topic of the presenter, Leigh was superb: vastly knowledgeable, not afraid to say he didn't know when he didn't and to check the specifications sheet to resolve a question, engaging and enthusiastic, generous and attentative. And, perhaps best of all, he played an interesting mix of music, ranging from:
Track 1: Jaques Loussier with Bach (as expected, very nicely recorded) Telarc 2009 "The 50th Anniversary Recording"
Track 2: Tracy Chapman "Talking bout a revolution" (not so well recorded, but it was 1980s pop)
Track 3: Yes "Fragile" (2003, A DSD recording, arguably wasted on the otiose excessiveness of prog rock)
Track 4: Berlioz "Symphonie Fantastique", played by the San FranciscoSymphony Orchestra 2009 (now this really showed off he Devialet/ PMC combination in its best light; the sound was superb)
Track 5: Chet Baker "Solar" 'In New York' (1958!)
Track 5: Queen "I want to break free" (normally I'm no fan of Queen at all, but in this demonstration it worked very well)
Track 7: the Eagles "Wasted Time" off Selected Works 4CD set
Track 8: Willie Nelson "Unchained melody" from his 1978 Stardust album. 1978
In all, a super night, with lovely gear, a good selection of music, and an engaging presenter. What more could we ask for? Ah, the French!
Paul I Boon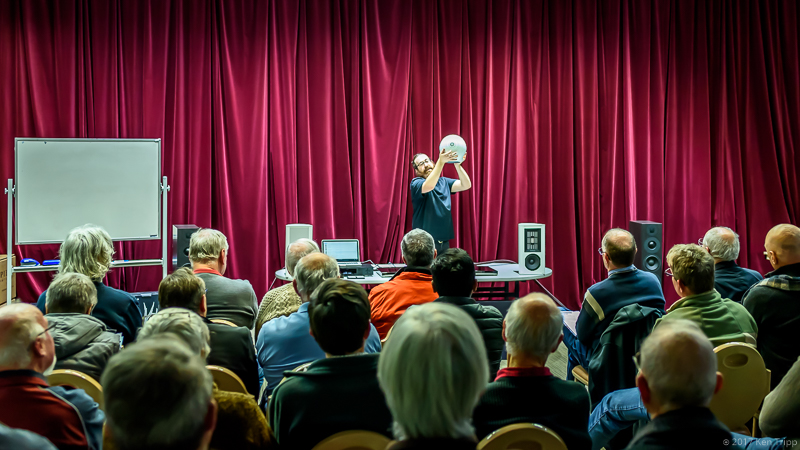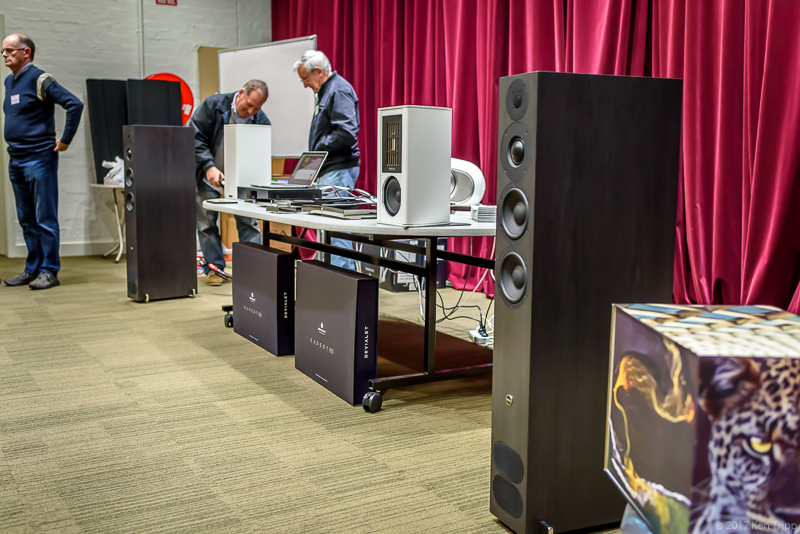 | | | |
| --- | --- | --- |
| July 2017 | | Avantgarde Acoustic Zero TA XD |
The Willis Room is a wicked test for any hifi system designed to be heard in a normal room at home. Very few do it convincingly. This same Avantgard did sound most convincing in its small hotel room at the previous HiFi Show.
The Willis Room was just too much for this smallish speaker, a pity because its pedigree promised something special. Many of us believed that no horn speaker can sound right. Others find their unrestrained dynamics essential to their enjoyment of music.
One reported: "Surprisingly quite good sound. Slightly emphasized strings, good dynamics for a 13W SE amp. Proves my theory that you need more than one system. Very pleasant presenter and a slightly different selection of music."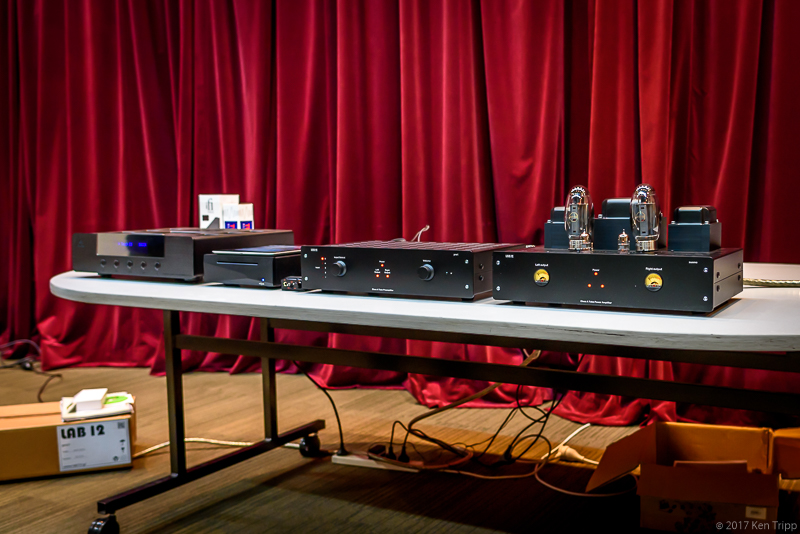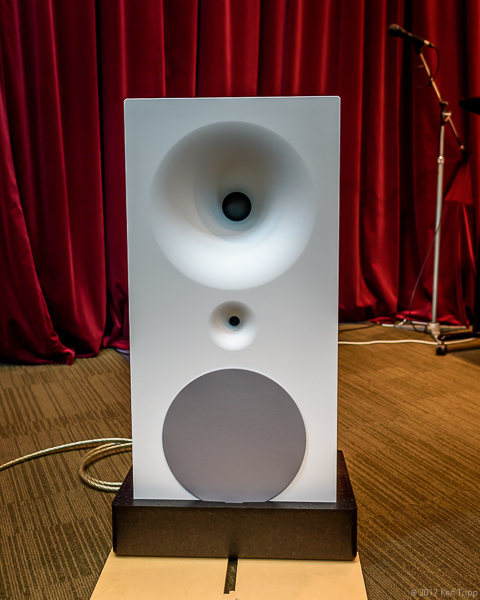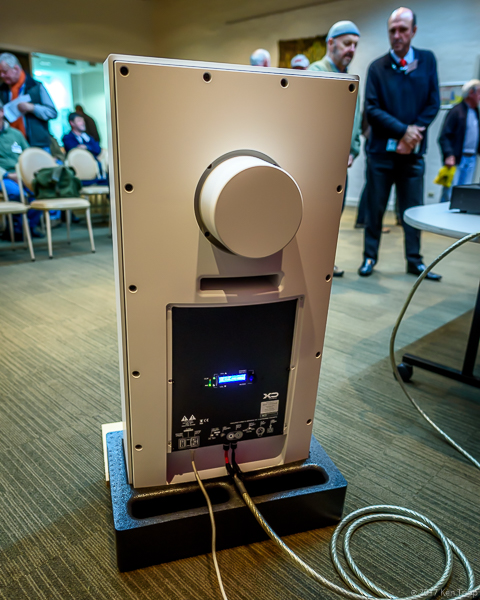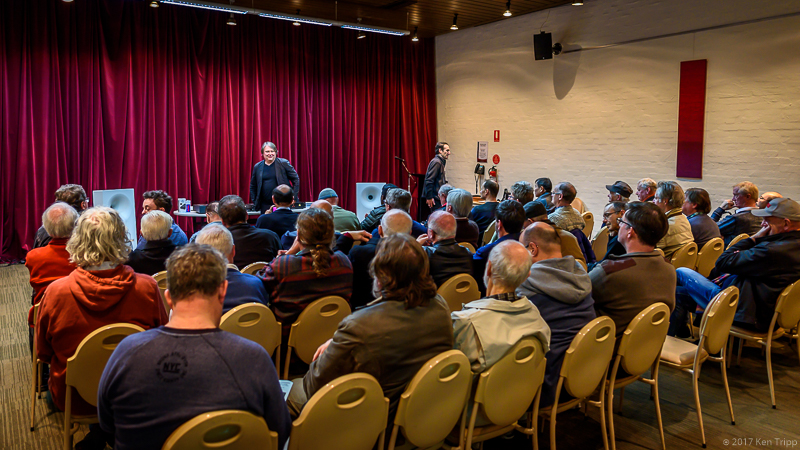 | | | |
| --- | --- | --- |
| June 2017 | | AGM + The Camel Audio Action Project |
In my more impecunious years, I twice dabbled with designing and making my own loudspeakers - and the results of both attempts were a bit dire. In hindsight, how could I possibly expect to reproduce what KEF or B&W could achieve with their 50+ years of experience and million-pound research budgets with the items I had at hand: a pair of cheap 6.5" polypropylene woofers with pressed-steel frames and some 1" plastic-dome tweeters from Jaycar for the first trial, and a pair of paper-cone Super 8/RS/DD wide-range drive units from Wharfedale, dating from the late 1960s, for the second? This particular model from Wharfedale has been called 'one of the most crummy drivers ever made' and 'probably the worst driver I have ever had': see http:// www.troelsgravesen.dk/WharfedaleSuper8.htm. Clearly, I was not off to a good start with this attempt. My burr-walnut veneered boxes were, however, superb. It was thus with some trepidation that I approached last month's monthly meeting, but the equipment showcased on the night provided an unusual and very, very pleasant surprise.
Ron Newbound, immediate past convener of the Audio Action group, demonstrated the DIY troupe's most recent effort: The Camel (named for obvious reasons). Ron started the night's discussion with a declaration of the two questions a loudspeaker-designer has to answer at the very beginning of the exercise. First, is the primary consideration what the speaker looks like, what it sounds like, or what it costs? Ron indicated that, as an audiophile, the answer is what it sounds like. Then comes the issue of cost, which had to be reasonable. Then, last but by no means least, might come aesthetics. Second, how to load the bass driver? This is not nearly as simple to address as the first question. The Audio Action group (10 original members, plus an eleventh coming in at a later date, each contributing $100 to the venture), took the brave decision to develop a transmission line, one of a multitude of ways loudspeaker designers have devised to deal with the problem of the energy emitted from the rear side of a speaker cone. As Ron pointed out in his introduction, it is also one of the most clever, devious, intriguing and potentially frustrating ways.
The fundamental problem is that when a speaker cone vibrates, it generates sound from the front and from the back. If the frequency is high, the wavelength is short and the two sources do not meet and cancel out. But if the frequency is low, the wavelength is inevitably long (f = 1/.) and the output from the back does meet the output from the front, and the cancellation means the end of any really deep low-frequency response. One way of dealing with the problem is to mount the speaker on a flat but infinite baffle, one that extends an infinite distance away in each direction from the driver. This would certainly stop the front and rear waves from meeting and cancelling, but with an obvious practical limitation for the average person's listening room. Another way is not to deal with it all and have the loudspeaker operate as a baffleless dipole; this is the approach used (necessarily) by most electrostatics and even by some cone-speakers, including some really high-end designs from Jamo and, in Melbourne, with Kyron Audio's spectacular Kronos for a mere $120,000. Peter Comeau wrote a beaut article on this type of design in an issue of Hi-Fi World in 2008 (see http://www.hi-fiworld.co.uk/ loudspeakers/68-technology/144-designing-loudspeakers-open-baffles-andbass- part-15.html).
A third option is to place the speakers in a sealed box, so the rearward energy can't go anywhere. The box is then stuffed with material to absorb the energy coming from the back of the cone. This is in many ways a modification of the infinite baffle, the supposedly infinite baffle merely being bent so that it totally encases the drive unit. But sealed-box designs can be resonant and to sound obviously boxy, sometimes even plummy. And the energy generated out the back of the speaker cone is inevitably lost, so they are inefficient. A really clever modification is to use the air trapped in the box as a suspension mechanism to control the excursion of the speaker cone - enter here the 'acoustic suspension' design pioneered in the 1950s in the USA by Edgar Villchur (and his wife Rosemary, who often gets little acknowledgement for her role in it all) and Henry Kloss. This led to the suite of loudspeakers made by Acoustic Research and, later, by KLH, both exceptionally popular in their time, and for good reason. Page 34 of The Absolute Sound's Illustrated History of High-end Audio. Volume 1. Loudspeakers has a touching photograph of Villchur and friends comparing the sound of a live string quartet with the sound of his new AR-3 loudspeakers, under a massive oak tree in some idyllic spot, presumably in Massachusetts. Low efficiency was a problem when they were used with valve amplifiers, but the introduction of solid-state amplifiers using bipolar transistors in the 1960s rendered it largely a non-issue.
Before all this though, some bright spark had the idea of using, rather than trying to dissipate or destroy, the rearwards energy. If this energy coming out the back of the speaker could be diverted so that it came out in time with that emanating from the front of the cone, the two would reinforce and, magically, you would have not only solved the rear-emission problem but got a louder bass response for nothing. The problem was that the mathematics for optimising the sizes of the box and the port (length and diameter and shape) so that they worked collaboratively with a particular bass driver were a real mess, and applications were almost totally an empirical processes of trial and (much) error. Then, in the 1960s and 1970, A. Neville Thiele and Richard Small worked out the mathematical parameters to place the whole approach on a firm theoretical footing. Many people forget that this work was done in Australia: Thiele was employed by the ABC and Small was at the University of Sydney. It was largely ignored because it was originally published in an Australian electronics journal and American and English loudspeaker designers, being parochial, missed it completely. After all, what other than meat pies and drum-braked Holden cars could ever come from Down Under? Certainly the complex mathematics that were needed to solve this particular problem; they could come only from the BBC in London or from Massachusetts or California. The general consensus is that bass-reflex loudspeakers have deeper but slower bass that sealed cabinets, and that they are more choosy about their placement in a room (especially if the port faces rearward). But their manifest advantages - increased efficiency and a lower bass cut-off - meant that a large proportion of the loudspeakers made commercially today follow the T-S bass-reflex design.
An alternative approach to using the rearwards energy is to horn-load the drivers. Paul Klipsch is the man here. Not only is the rearwards energy put to good use, but the horn more efficiently couples the otherwise appallingly mismatched impedance of the (comparatively very heavy) bass cone with the vanishingly light mass of air it is supposed to drive. Horn-loaded bass speakers are therefore phenomenally efficient (up to 20%, compared with the less than 1% for most other designs) and so can be driven by an amplifier of only a few watts. Ergo the re-emergence of the single-ended triode brigade. Conversely, if you are of the Grateful Dead or Lead Zeppelin or Deep Purple persuasion, amplifiers with a couple of thousand watts output could be used to generate sound levels of truly stratospheric, possibly lethal, dimensions.
Horn loudspeakers then have staggering high efficiency and beautifully low distortion. But against this is the tendency for them to squawk and to colour the sound, not to mention that a horn that effectively couples a bass driver to reproduce usefully low frequencies is truly gigantic, often occupying an entire room, even when folded. And this is the reason they are most often used for midrange and tweeter loudspeakers - but the clear exception of the fullrange applications favoured by, for example, Lowther in England. And they can work fabulously: witness Gerald's system in Hampton.
Now, finally, onto transmission-line loudspeakers. In this design the pressure wave coming from the back of the bass driver is directed into a long tube lined with absorbent material and progressively dissipated. In theory the line has to be infinitely long, but in practice can be folded internally and made into more manageable proportions. The design very neatly gets rid of the unwanted rearward energy and does away with most of the undesirable resonances that plague sealed-box designs. An elegant modification is to make the end of the line open, rather than to terminate it in a blind end. This has some similarity with the bass-reflex approach outlined earlier. The end-result is a design with an open, spacious bass response that goes far below that of a typical loudspeaker, sometimes even below 20 Hz.
The earliest practical application of using a transmission line design is likely to be the Stromberg-Carlson radios of the 1930s. The approach got a thorough theoretical treatment by Arthur Bailey of the Bradford Institute of Technology in England in 1965, and the most obvious recent producer of transmission line loudspeakers has been IMF in England, which after a legal blue with Irving ("Bud") Fried, their American collaborator, morphed into IMF Electronics Ltd. They made a comprehensive array of transmission line loudspeakers, then in turn morphed into TDL (Transducer Developments Limited) which continued the work, albeit ultimately with a less ambitious portfolio of products, and then into TDL Electronics. I have a pair TDL Electronics loudspeakers from the early 1980s which I use daily in my office (they are currently in use, conveying something soulful from Muscle Shoals). TDL Electronics seems to have gone the way of the Dodo, but in its place the Professional Monitor Company in England continues the noble tradition of transmission-line designs. Only a few weeks ago I heard a pair of PMC Fact.8s while I was auditioning a pair of floor-standing Sonus Fabers, and very nice they were too (at $15,000 or so).
So this is the background to The Camel, the latest creature produced in the mythical laboratories of the Audio Action group. This thing is no mere botch -up job using a couple of cheap 6.5" woofers and an anonymous 1" plastic dome tweeter plonked in a MDF box, with a 5.F capacitor serving as a crossover. No - not only is it a full-blown 3-way transmission line design, but it uses novel type of tweeter. I had originally thought the tweeter was a cut-price copy of the famous Heil Air Motion Transformer (AMT). But Red MacKay pointed out that this was likely not the case, and Ron subsequently confirmed that my diagnosis was wrong too. According to Ron, The Camel's tweeter has a planar diaphragm and it is not pleated like a real Heil AMT. The 'voice coil' runs up and down the Kapton membrane and the north and south pole of the magnetic field are in front of and behind the diaphragm. He described it as an 'Air Motion Transformer planar tweeter'. It isn't a standard ribbon tweeter, as they have magnetic poles on either side of the ribbon, not to the front and back of the diaphragm. Anyway, the creature that Ron and the team used was of Chinese origin, and cost a mere $25 each.
The other two drive units in The Camel have a better pedigree: both are from Peerless, a 7" aluminium-cone woofer and a visually matching 5" aluminium -cone midrange. The crossover is a complex device, with a gradual 1st-order series design used for the bass and midrange units and a steeper, 3rd-order design for the switch to the tweeter. Crossover frequencies are 220 Hz and 3,000 Hz, respectively; not only is this a pretty standard type of frequency pairing for a three-way loudspeaker, but the Chinese device cannot go below 3,500 Hz or so. Other tweaking with the crossover removed the higher frequency resonances of the bass and midrange drivers. Ron said the efficiency was around 89-90 db per watt, and the impedance is as flat and uniform at 6 ohms as he could get. These two characteristics are, I think, really important, for reasons I'll describe later.
Although aesthetics were not the highest priority on Ron's list, they could not be ignored and the final product was really quite attractive. The front panel is a surfboard-shaped slab of laminated European beech, and the transmission line is cleverly contained with a cylindrical outer cylinder (300 mm diameter, 6 mm wall thickness) fabricated from a concrete form-work mould, painted a matt black. Inside it is a 200-mm diameter, 3-mm thick cardboard packaging tube, and it forms the inner extension of the transmission line. The bass unit is mounted two-thirds the way along the outer tube:
Ron pointed out how precise this positioning had to be, as a vertical variation of even 1 cm along the line had a measurable impact on bass the response. The top is externally flat, but internally a hemisphere (made out of expanding foam) to reflect the bass pressure wave sound down the smaller tube. It is ported at the bottom, and sits on a rather sweet black plinth. The internal absorbent material is mostly polyester wool, packed at various densities along the transmission line.
Cost? A very reasonable $1,025 (not including a year of weekend labour of 11 participants, estimated conservatively at $440,000 if we reckon the Audio Action members are worth $100 per hour each and that they slaved away for 8 hours each over 50 weekends). On the night the loudspeakers were driven by a 90 watt/channel hybrid integrated Consonance amplifier (valve preamplifier; transistor power end) which looked to me as if it was the a120 model in the Consonance line-up, fed by a Marantz SA15 SACD player. A quick check of Greg Osborn's webpage showed that the amplifier cost a mere $1,450. The SACD player is now a couple of years old, but it was not inexpensive when new: probably around the $2,500 mark? In other words, we were judging a system that cost in total in the vicinity of $5,000. Not cheap; but by no means extravagant.
And what about sound quality, Ron's primary consideration? The bass was, I thought, really very good. Its quality shown out during the first test track, Aaron Copland's Fanfare for the Common Man, during which the opening section with the pounding bass drum was pretty impressive; deep, fast and sounding like it should. I doubt you could get that quality (or quantity) of bass from any other $1,000 commercially available loudspeaker. Moreover, I can't think of many previous cases where a piddling 7" bass driver so effectively filled the Willis Room without straining too much. My initially positive impression was confirmed by the sixth test track, the George Gershwin piece, in which the double bass sounded quite lovely. I originally thought the treble was the weakest part, but that concern was swept away with the fourth test track, the scary Paganini Caprice 24. The violin was reproduced really very well, especially considering that the tweeter cost less than a halfreasonable bottle of McLaren Vale shiraz and the whole loudspeaker less than some people spend on a metre of speaker wire.
I had to leave at coffee time to get home at an hour that would allow me to take my son to the airport at 5 AM for an international departure, but one of the last test tracks I heard was Chris Jones' and Allan Taylor's rendition of the Tennessee Waltz. Those aluminium cones seemed to be made with a dobro in mind!
Against these positive sentiments, The Camel generated a type of sound that, if it were commercially available, I would not buy. To my ears (and bear in mind that my teenage daughter simply refuses to practice any music with me because she says 'Dad, you can't keep in tune, nor can you keep in time', so maybe I do have tin ears.) they did not have the warmth that I prefer. The midrange was very clear and precise and fast, but arguably quite forward. I prefer a touch less stridency. It is this very issue that led me on a path over the past 10 years to progressively replace my SACD player, amplifier and, eventually, loudspeakers with items that I hope will jell to make a system gorgeously seductive to listen to (rather than aiming for pure 'accuracy', whatever that means). Maybe it was my tin ears, maybe a consequence of those aluminium drivers, maybe it was some intrinsic character of the amplifier, maybe the fact that I was positioned to the far left in the Willis Room (unlikely, as I was then sitting decidedly off-axis), maybe the room itself was unfriendly?
Ron pointed out that they had tried all sorts of amplifiers with The Camel, with as expected a suite of different outcomes. If it was the amplifier match, I wonder whether the cold and slightly clinical midrange that I objected to could be fixed by using a valve amplifier running, say, KT88s or even better, EL34s? Something like a Prima Lunar might do the job fabulously, with the lush EL34s sweetening up the midrange a tad. The benign 6 ohm impedance and the highish sensitivity of The Camel would then come in a treat. You would have a tasty valve amplifier costing only $2,500 or so, running into a pair of more-than competent speakers that cost less than a grand. Can't imagine much better sound value than that. And The Camel's spouse-acceptance factor is not bad either: their aesthetics is such that I certainly would not be ashamed to have them in my house. They look professionally made and even quite nice to look at.
So, to conclude, June's meeting as a fascinating event. Ron gave a masterful overview of the difficult choices the Audio Action team had to make - and their final product was a trillion times better than the rubbish I built during my first forays into custom-speaker design.
Paul Boon
| | | |
| --- | --- | --- |
| May 2017 | | Joe Rasmussen, Custom Analogue Audio, JLTi |
Joe Rasmussen was so generous to us. He actually drove down from Sydney, bringing his gear. He has been in audio (including pro audio) for 40 years since the early 70s. [my notes are almost illegible here...]
He disagrees with Dick Small (of Theill-Small) to do with 75-odd ohms into speaker leads. He reckons people get damping factor wrong. Add resistance reduces damping. There is no such thing as "Damping Factor" (Q) and that resistance merely changes alignment. High Q gives a bass peak.
He likes current amps vs. Voltage amps. His $$$ mods to an Oppo 105 involve servo-controlled clocking. Buffer (analog) clock output. Jitter is everywhere, and you can hear it. Never eliminated, merely reduced. No negative feedback. Noisy inside a DAC. Clocking mostly clean. First clock most important.
Amplifier: Very low impedance. 53 KHz bias output. Speakers: Very flat impedance, 6 Ohms. Sensitivity 93dB /1Watt Kit $2750 w/o boxes. Two and a half way. MTM on top, series parallel to 400Hz atop triple bass (cf line source). Secret sauce conjugate filter crossover. Online "DIY-Audio" SoundEasy crossover Software, http://www.bodziosoftware.com.au/
Listening time: Don't explain (Caroline Henderson) "Plenty of love". Plenty of tone, frequency extension, presence.
"You want it darker" Leonard Cohen. Rather heavy bass balance or is it Cohen?
Kentucky Mountain Portraits (Mercury Living Presence), 1955 (-6dB /noise) Pretty darn acceptable music, unless compared with SOTA hifi nowadays.
Kari Bremnes Sjalusi "Losrivelse" 1993. Full range.
Shapeshifter, Santana, 2012 "Mr Szabo". Fast. Rich. Dynamic. Checked with iPhone AudioTools, RTA: Pretty smooth frequency balance.
Alan Wright (Sydney) also promoted thin speaker cables: wide bandwidth, no skin effect, and though losses are higher, they are even across the bandwidth.
Second amplifier: 45 Watt. 270 Ohm output impedance. No damping. Feeds current to the cones, loses all damping factor. Does current very well.
Morello Standard Time, Joe Morello, "Take five." Persuasive! Drum solo, Marilym Mazur (percussionist ex Miles Davis). Hit 100dB SPL.
F.E. Lorna.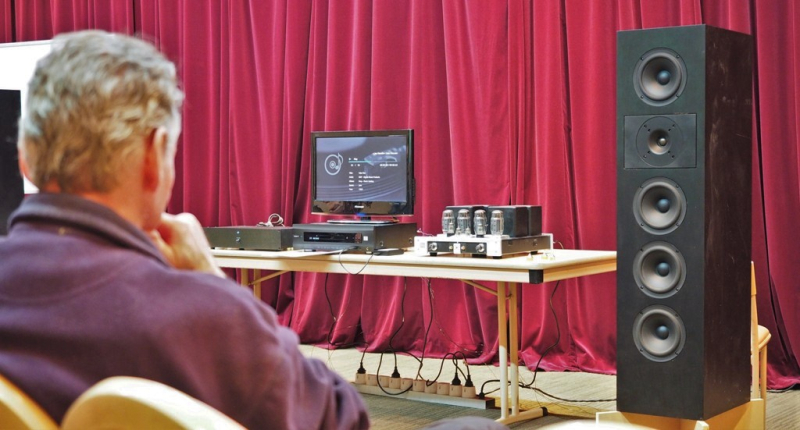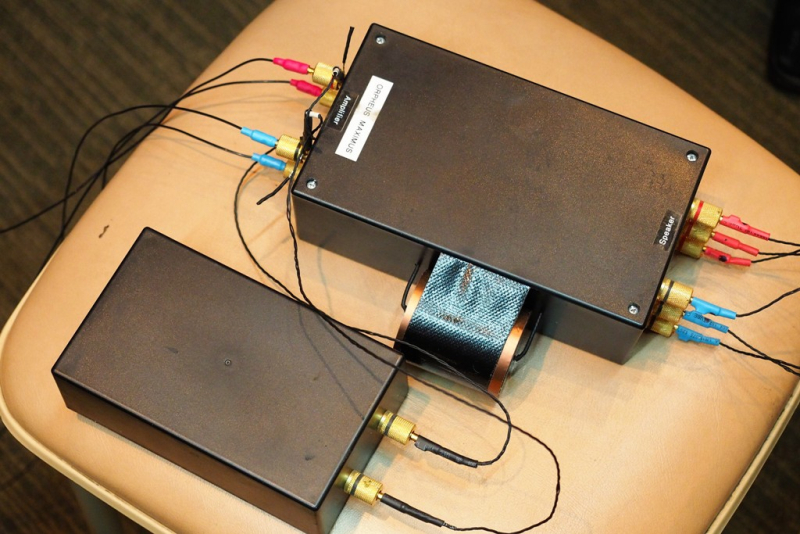 | | | |
| --- | --- | --- |
| April 2017 | | Mark Dohmann of Audio Union |
April's monthly meeting was one that the presenter and MAC could be jointly proud of. Mark Dohmann, of Audio Union, and the two new turntables produced by that organisation, the Helix 1 and the slightly cheaper Helix 2. Alas, on the night of the presentation, said turntables were still somewhere on a container ship in the Indian Ocean, having been held up when it was decided - not unreasonably - to send them by sea (at a cost of $1,300) rather than by air (at a cost of $6,000). The good news, though, was that Mark could demonstrate a drop-dead gorgeous pre/power amplifier combination (the Dionysos pre-amp and a pair of 100 watt Class A Heros monoblocks), fed into a pair of equally gorgeous Lyra loudspeakers.
Before the equipment was auditioned, Mark spoke for nearly an hour on the two turntables. They are manufactured in Sofia (Bulgaria), under the aegis of the Audio Union, by Thrax. It's not often we see gear from the former eastern Europe, but that is not to underestimate the industrial design capacity of this part of the world. (Another example: the DAC - complete with separate rubidium- based atomic clock - from Antelope Audio in Romania.) Not only are there state-of-the-art machining facilities in Sofia, but wages are very much lower than elsewhere in the world, especially in comparison with those in the rest of the EU. Mark commented that had the Helix 1 turntable been built in Australia, it would have retailed for US$150,000; having it built in Bulgaria meant it could be sold for the (almost reasonably affordable) US$40,000 or Euro40,000. Mind you, he also noted that it would have been nigh impossible to build it here, as the support services required (e.g. supplies of very high quality aluminium alloys, expertise in CNC machining) are simply lacking for the most part. I guess that's what happens when a country ties its economic future to mindlessly exporting iron ore, coal, natural gas, bananas and dried-milk powder.
The Helix 1 and 2 turntables are designed by Mark as a member of the Audio Union, a loose assemblage of hi-fi people from Australia, Denmark, Germany, the USA and Bulgaria. The Audio Union symbol - Au - cleverly combines the international abbreviation for Australia, the chemical symbol for gold, and a hint of Audi, originally known as Auto Union. In turn, they are made in house by Thrax, the Bulgarian electronics house, which also constructs the auditioned amplifiers and speakers, among a suite of other audio equipment. Thrax builds not only high-fidelity gear but military and aviation stuff, and this gives them an unequalled exposure to state-of-the-art electronics and analytical techniques (e.g. in vibration analysis). Of course, Thrax is not alone in working this way: the English firm of dCS (Data Conversion Systems), arguably the producer of the most advanced DACs in the world, is really a radar specialist; I think that the company responsible for AVID turntables (also English - the name being the acronym for 'A Very Interesting Design') similarly makes highly machined products for a range of automotive, medical and military end-users. And my Copland amplifier, although nominally Danish, is actually made by Xena Audio in Sweden, a company with roots in avionics and military applications - hence the quality of manufacture and simplicity of design.
I imagine that all benefit greatly from their access to expertise in such nonaudio areas. An important difference is that the Audio Union and Thrax seem to approach their work with a devilish sense of humour: a review of the amplifiers on the Six Moons website notes that Thrax will also be making 'a limited 13-piece run code-named UO-26 for 26 unobtainium devices which aren't for sale and only for close friends and staff and as a prize for our best business partners' (see http://www.6moons.com/audioreviews/thrax2/1.html). Even the model names are quirky: the name of the Heros monoblocks 'derives from Heros Karabazmos, an ancient god of the underworld usually depicted as a horseman slaying a beast with a spear to be the likely precursor of St. George'; the Dionysis name, of course, remembers the horny, ancient Greek god of wine, sex, merriment, sex, food, sex, theatre, and sex. The Romans knew him as Bacchus, with a similar suite of pleasure-orientated interests. Maybe that's the link with audio: the pursuit of pleasure.
Mark was an admirable presenter; engaging, amiable, knowledgeable, clear, disarmingly honest. He discussed the reasons for choosing belt-drive over a direct-drive approach (but noted too that one customer for the Helix 1 turntable wanted it to run as a rim-drive: echoes of my old Dual 1216 turntable from the 1970s), and then why two belts (with different elasticity) were selected to improve speed stability. The choice of a servo-controlled DC motor came next, then the way the tube and the bearings of the tone-arm are con structed. Finally, he pointed out the essential characteristic: that the thing 'be allowed in the house'; in other words, that it be a thing of beauty as well as a technological marvel. And here I should add that the Helix 1 weighs a mere 60 kg. Mock-ups of the Helix 2 were then shown. This is a cheaper (US$22,000) version of the Helix 1, with the same platter, bearing and suspension, but with the provision for only one arm board and with a simpler servo control for the motor. Tivoli Audio in Camberwell is mooted to have both units on display in the near future - that is, when they arrive from the ship.
Then we had the pleasure of listening to five tracks played through the Dionysos/ Heros amplifiers and Lyra loudspeakers. The paradox was that, with the turntables thousands of kilometres to the west, the source was not direct analog but a transcription rendered through AIFF files and played through an everyday laptop computer via, I think, the Foobar audio player. But the ultimate source of the sound was a Helix 1 turntable, equipped with a very tasty Lyra Atlas cartridge. We heard excerpts from Tchaikovsky's Nutcracker, then Girl from Ipanema (sung by Astrud Gilberto), a piece by the English band Talk Talk (Spirit of Eden), Shelby Lynne's You don't have to say you love me, and, finally, the Beach Boys' In my room.
These were listened to with rare silence by the entire audience; with some other auditions I've seen the audience a bit fidgety, surreptitiously looking at their phones, occasionally whispering to their neighbours, flicking through their MAN, checking their watches, looking at the ceiling, scampering out for another cup of tea. Perhaps on those times the gear was simply not up to scratch or not set-up optimally, the choice of music not engaging enough, or the whole exercise throttled by the dubious acoustics of the Willis Room, which have much in common with those of an empty 44-gallon drum. Not this night: all I heard was a series of delightful, detailed, but effortless and untiring, pieces of music. The Nutcracker sounded almost believable; there was some very stylish snare-drum work on the Spirit of Eden track, and the Beach Boys' harmonies were as honey-like as ever. The session was called to an end at 9:45. Thanks to Mark for a truly enjoyable - and informative - evening. May the whole Au enterprise thrive.
Paul Boon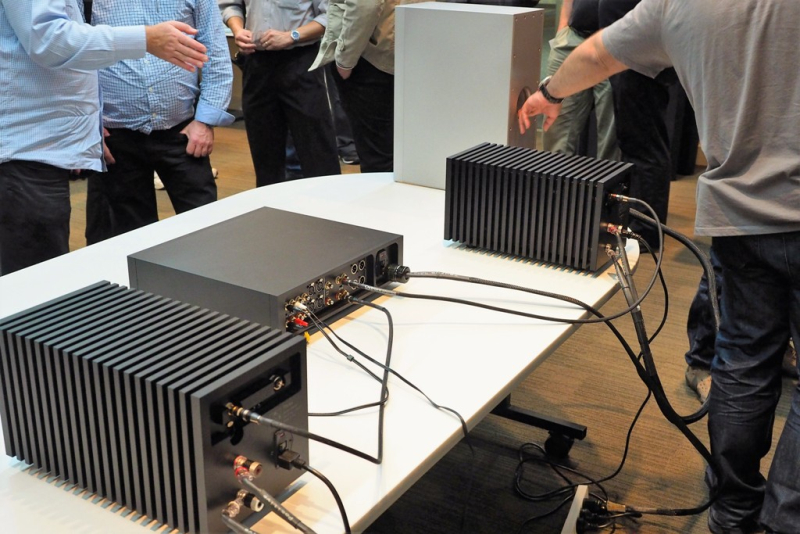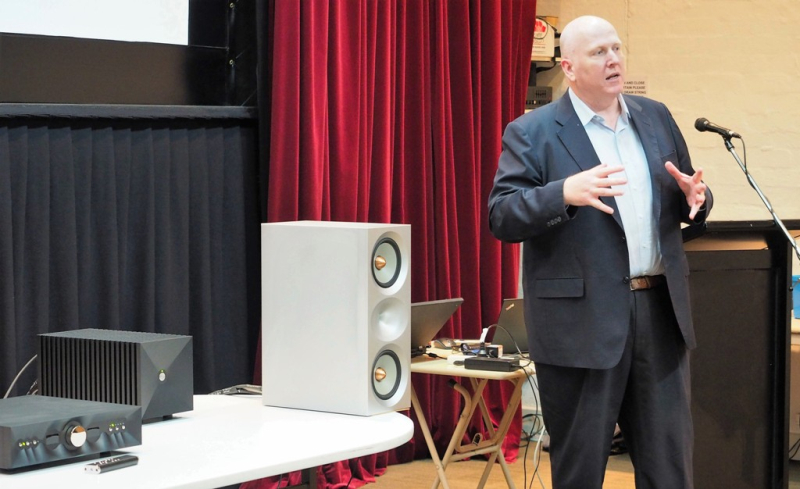 | | | |
| --- | --- | --- |
| March 2017 | | A Night with Hugh Dean, Aspen Amplifier Designer |
Ten thirty PM at this month's GM. Loud socialising at tea time. Nick's method to remind us that there was more to be heard from Hugh Dean and his latest AKSA amplifiers: play music from Dead Can Dance very loud to penetrate the hubbub of tea time conversations.
Eleven months ago Hugh Dean demonstrated his Aksa amplifiers to the club. For the March 2017 meeting he brought the latest Maya and Saksa amplifiers. Inside the latest casework are new designs using quality pcbs and the minimum number of components required to achieve the design goals.
What has not changed is Hugh's obsession with pcb layout and assembly. The boards for the Maya are works of art, the rear of the board has an opaque protective coating, Only eight transistors per channel drive two large MOSFETS to an output of 320 Watts per channel (four Ohms) stable into reactive and low impedance loads.
The use of only two devices in the output stage is to accurately recreate the depth and width in the recording. Hugh's reasoning is "more devices in the output stage to supply high power after feedback turns soloists into choruses". Another quote from Hugh is about distortion. "Engineers measure everything. That is, they reduce distortion to aid measurement of THD (total harmonic distortion) including all orders of harmonics. If the proportion of 5th 7th and 9th harmonics is high compared to 2nd and 3rd harmonics music sounds like s fire siren".
Much was discussed about distortion in valve and solid state designs. Valve amplifiers usually have less gain and global feedback than solid state designs. Valve amplifiers can have the sum of second and third harmonics around 95% of the total harmonic distortion. In his experience Hugh believes high levels of the higher order harmonics are not found in nature. That is a cause of listener fatigue with "low distortion" amplifiers.
As Hugh said last year: "After 25 years I'm getting pretty good." And his quote from Nelson Pass "If you want it to sound like a tube, use a tube".
Kef 105 Reference loudspeakers were supplied by Ray from HiFi Exchange. The setting up of the system was by Nick and was tuned to give the best imaging and bass. [Hugh commented that the bass from the rather vintage KEFs did not show his amplifier at its best. ..Ed]
Dave Shaw
| | | |
| --- | --- | --- |
| February 2017 | | Convoy International & Klapp visit the Willis Room |
First let me declare a bias, I own a pair of B&W speakers. We were introduced to B&W manufacturing with a short 5-minute video of the manufacturing processes.
A near capacity membership settled in, starting off we listened to the B&W 805 D3 stand mounted speakers. These were elevated by small stand, beneath the regular stand, to raise them to our ear levels. As we know the Willis room is a very unforgiving acoustic room.
Shelby Lynne singer with her CD title and track "Just a little loving". The rim shots and cymbals were clear.
Kurt Wagner, singer, with his band Lambchop played "is a woman" from the CD of the same name. Somewhere described as with his "swooning and saw dusty vocals".
Joshua Bell, & Frankie Moreno? Plays "Eleanor Rigby" Not sure where this was recorded.
Gregory Porter sang, "When Love was King".
Piano concertos 4 & 5 Coyote Kobe.
With Christ Baron singing "Columbus" ended the first half.
In a small apartment these would suite very well. This speaker was very clear and agile with the diamond tweeters, which were so clear and crisp. The latest flagship model B & W 800 D3s were connected up next, and inbuilt spikes wound down into the floor, this caused us to feel some of the bass vibrations through our feet.
Frankly there could not be a bigger contrast in speakers. This had two huge 12" bass Aerofoil cone speakers, a Nautilus Turbine head contains a Continuum cone, for the mid range, and a diamond encrusted tweeter.
B & W say the 800 D3 is the best they can currently do to create a perfect as possible speaker,- the "pinnacle of audio perfection".
Up first was Jennifer Warnes singing from The Hunter, a warm rich full-bodied sound.
Nain Bach Track 2 - Society of Sound (B&W's online music downloading service)[Nain (pronounced nine), which means grandmother in North Wales, Bach means little, also a term of endearment.]
The Hunger Games, music by James Newton Howard.
Music from Becks' Best Album of 2014.
Arturo Pizarro pianist, Beethoven Piano Concerto.
Muddy Waters "Leaving Chicago" 1961 Track 1.
Antonio Forcione playing guitar, track entitled "Acoustic Revenge".
Edwin Holland track titled Low Expectations.

These are BIG speakers, a big presence in any room. My wife, who for the first time was present at a MAC meeting, said to me afterwards, "No way could she have them in our house"! Alas SWMBO!! But these had such superb definition and a wonderful natural sound clarity.
Peter Oakley, our Roving Golden Ear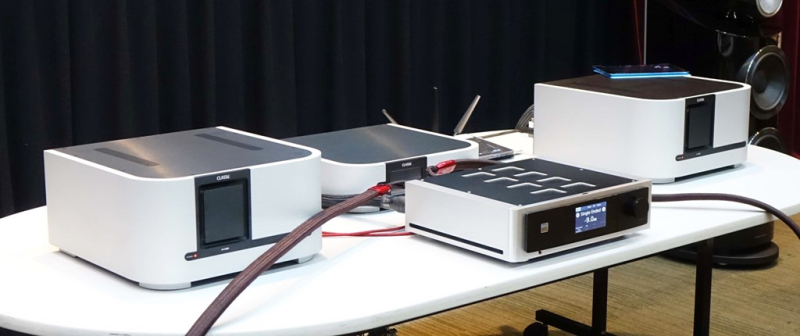 | | | |
| --- | --- | --- |
| January 2017 | | Buy, Swap and Sell |
Another Buy, Swap and Sell night went well. Pizza and drinks were enjoyed by all.
Web Ed.