| | |
| --- | --- |
| General Meeting Reports for 2016 | |
| | | |
| --- | --- | --- |
| December 2016 | | Annual DIY Night |
The omens were good, full moon for the DIY meeting. Three intrepid members proving that DIY still thrives in this digital age.
Chris brought working Quad ESL 63 speakers to demonstrate just why he has persevered with QUADs for 22 years. Using his re-capped and upgraded Hafler preamp and a Quad 405 clone, he played Barb Junger's version of "Who Do You Love?" after which members and visitors spontaneously applauded! Even sitting way off centre the Quads still sounded coherent and provided a stereo image.
Of his many electrostats Chris has had to service all except one pair. Even his new Quad 2912s. In last month's MAN he wrote an article describing the process of repairing panels on the ESL 63s. Last night he brought examples showing how the adhesive can deteriorate, how holes and tears affect the mylar, and how the conductive coating can change impedance. What looked like giant ice cube makers were part of the panel used between the stator and diaphragm.
Geoff brought a valve amplifier and preamp. The power amp uses KT150 valves because Geoff says he likes the look of KT150s. The design pays homage to Dynaco amps, but uses Tango output transformers. Ultra-linear topology with a 40% tap. Schottky diodes rectify the 560V supply from a Hammond power transformer, to reduce inrush current the design uses soft start circuitry.
The KT150s are biased at 55mA (as compared to EL34s 40mA, which can also be used in this design) Geoff's musical choice was music covers, chosen to complement his Dynaco inspired amplifier: Catherine Russel's "Spoonful", Johnny Cash's "Desperado" and kd lang singing "The Joker" from her album "Drag". I couldn't get the line out of my head all night: "I'm a joker, I'm a smoker, I'm a midnight toker". And as a finale, "Don't Think Twice, I'm Alright" on a really good sounding CD re-release of the Peter Paul and Mary classic.
Alistair likes a challenge! He designed and built his own Class D amplifier based on a Texas Instruments IC. Designed and simulated using SPICE, the circuit board was made in China, and meticulously populated and soldered by hand using a microscope! Superb work, and with high quality components it really sang. Demonstrated with music performed by Susanne Vega "Crack in the wall", Johnnie Jonson sang "Tanqueray" (which he co-wrote with Keith Richards in 1991) and finally Memp his Slim and Willie Dixon in Paris with "Baby Please Come Home".
The selections tonight were very popular with the members, comments included "Lots of blues tonight." And Where can I get that record?
Peter Xeni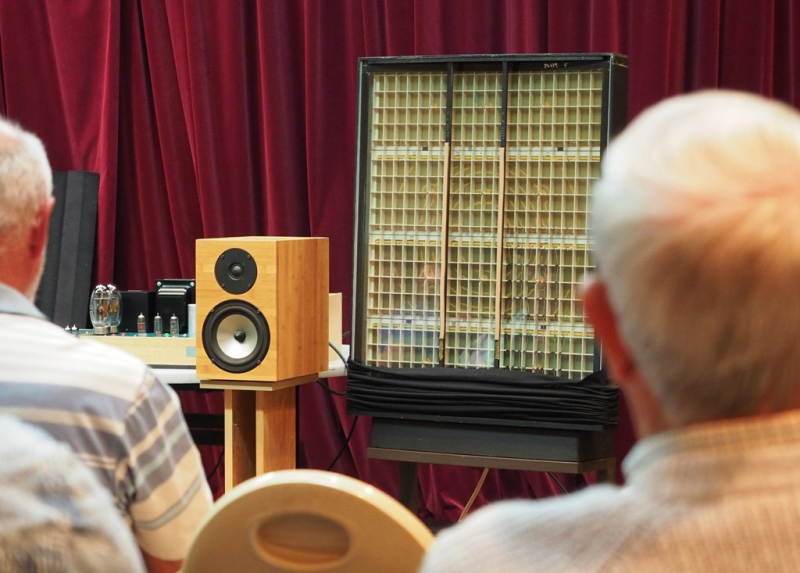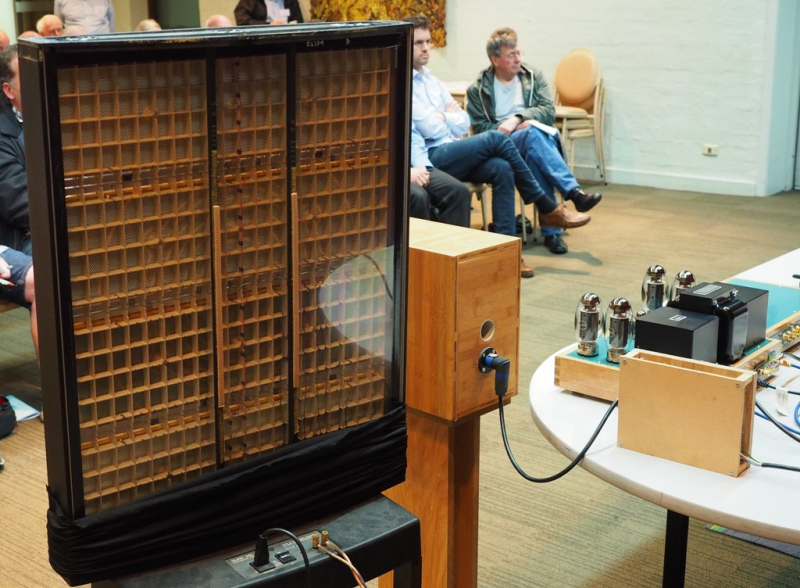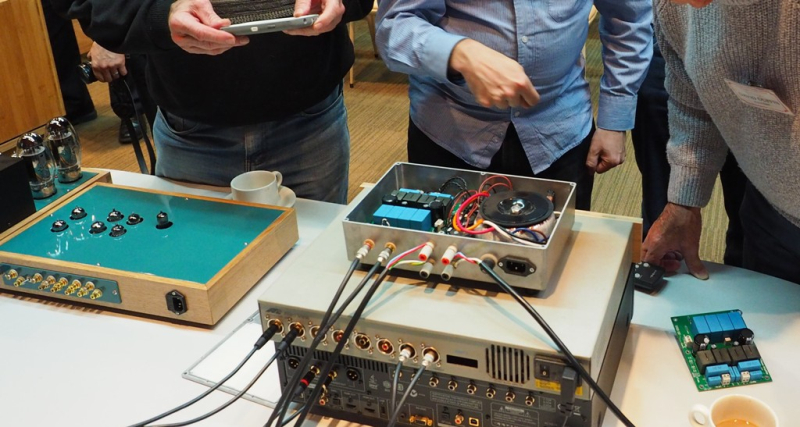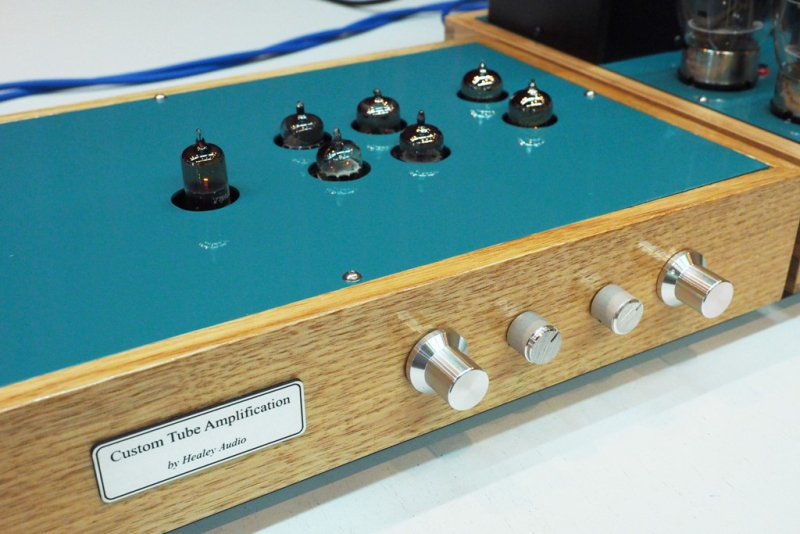 Web Ed.
| | | |
| --- | --- | --- |
| November 2016 | | Rockian: Hoopers + Osborn |
As on more than twenty previous occasions, we thank Greg and Yvonne Osborn for supplying a pair of their outstanding speakers, appropriate amplifiers and a player to demonstrate some of the last year's releases. As usual Beverley will have a selection of recordings for sale through "Bev's Bazaar" to MAC members at special prices. Some particular bargains will be presented from labels that have left Rockian Trading or ceased regular production.
Last year we reported the death of two audiophile pioneers. This year, because so many associates are reporting the decline of CD sales, they are also predicting the demise of the digital disc medium. Observing that most of the exhibitors at the recent Hi-Fi & AV Shows used laptops and tablets to control and supply signal to their equipment strengthens and confirms this trend. One colleague remarked, "All of this digital technology is doing my head in!"
Thankfully there are still some music collectors who want to own an "actual" recording, rather than the virtual version. So LPs, CDs, SACDs and Blu-Ray Discs still find sales. In fact, demand for LP records has grown to the point where most of the major labels, and a few of the minor labels, are pressing "records" again. Unfortunately a number of these "new pressings" are of less than ideal quality and records are regaining the reputation of being "noisy." This can often be true of albums purchased at bargain prices from discount stores and suppliers. Even the 200gram pressing is no guarantee of audiophile quality.
Besides the Original Master Recordings from Mobile Fidelity, Reference Recordings, Opus 3 Records and Stockfisch Records are producing LPs. An occasional title from Linn Records, and some recent releases from Chesky Records have also appeared on LP.
Rockian Trading also continues to market mainstream labels like ATMA Classique, Cala Records and Linn Records through stores like Thomas Records, and the Readings Books and Music stores. We also provide audiophile labels to specialist stores like Quality Records in Malvern, Greville Records in Prahran and Burwood Music Centre, as well as to hifi stores like Tivoli Hi-Fi in Hawthorn, Hi-Fi Exchange in Nunawading and Vinyl Revival in Fitzroy.
Since LPs are now our most popular medium, and we talked about LP releases at the November meeting last year, we feel obliged to present some LPs to the club this year. We are trying to obtain a MoFi UltaPlatter turntable, released at the the High End Munich audio show in May, to demonstrate some of the better vinyl releases. Regardless, we will be demonstrating some LPs this year.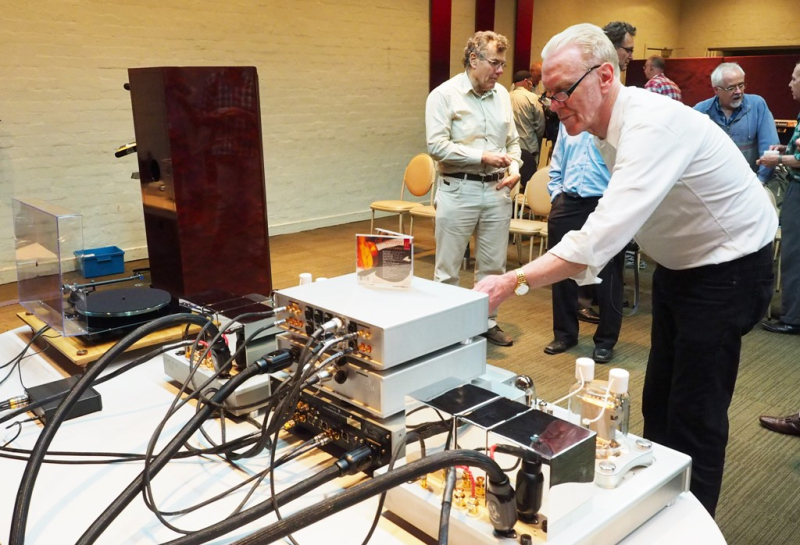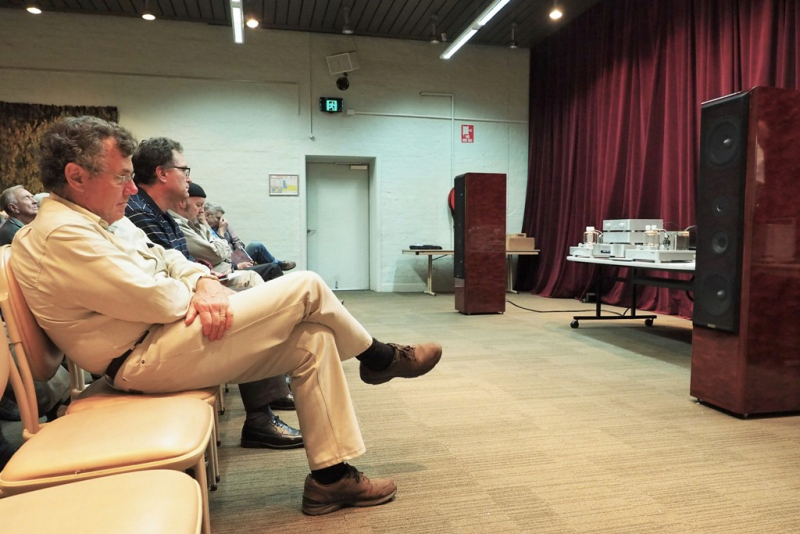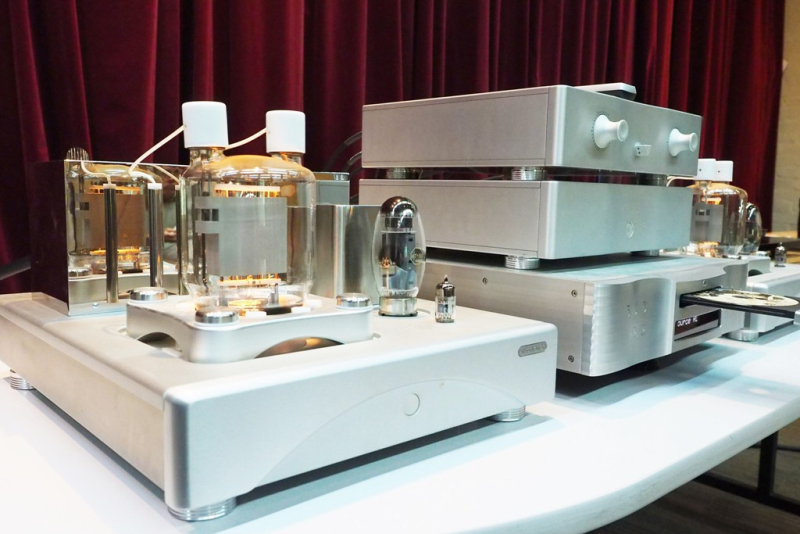 Ian Hooper - Rockian Trading
| | | |
| --- | --- | --- |
| October 2016 | | Melody Amplifiers |
Due to circumstances beyond their control, Melody Valve Ltd could not attend the meeting. We still had the two sets of speakers to demo, the Yamaha NS 1000's and the Whatmough 502's. The front end was an Audio Aero La Fontaine CD/Music Centre, while the amplification was a selection of solid state components.
Nick Karayanis - Program Co-ordinator.
| | | |
| --- | --- | --- |
| September 2016 | | Red Spade Audio |
This month we had a local Melbourne business headed by another enthusiast, Paul Spencer from Red Spade Audio. His mission, to create a wide-band, single point source elliptical horn, designed to appeal to more mainstream audiophiles.
The PSE-144 is such a speaker. It combines a horn loaded 1" compression driver with four dedicated 4" midrange drivers coupled via an acoustic chamber. All outputs combine near the throat were a point source emerges.
"A horn loudspeaker must radiate from a point source, otherwise severe problems occur" says Paul. "Traditional horn speakers tend to excel in some areas at the expense of others."
The PSE-144 measure 900mm Wide x 600mm High, with a total depth of 482mm. This isn't a small horn. All sound above 350 Hz emerges from a single point source. Dispersion control is one of the most important aspects of this loudspeakers design. The music is presented within a wide and deep soundstage.
Available as a kit, the speaker comes with all the necessary components including a pre-assembled crossover and a mounting stand for the horn. Options to consider is colour, black or white and a suitable woofer with enclosure.
We listened to the PSE-144 with one of Red Spade Audios recommended woofers from Acoustic Elegance, an 18 or 15inch model. The speakers will be demonstrated with a Behringer Active X-Over, while amplification will be a Pre & Power combo from Elektra Audio. In terms of the presentation, Paul and his business partner Roger, will go into the history of the project. They will explain some of the technical aspects behind the design.
With the micro-dynamics of an electrostatic speaker and the sensitivity of a professional audio system, Red Spade Audios new horn speaker, is designed to attract those who previously disliked horns.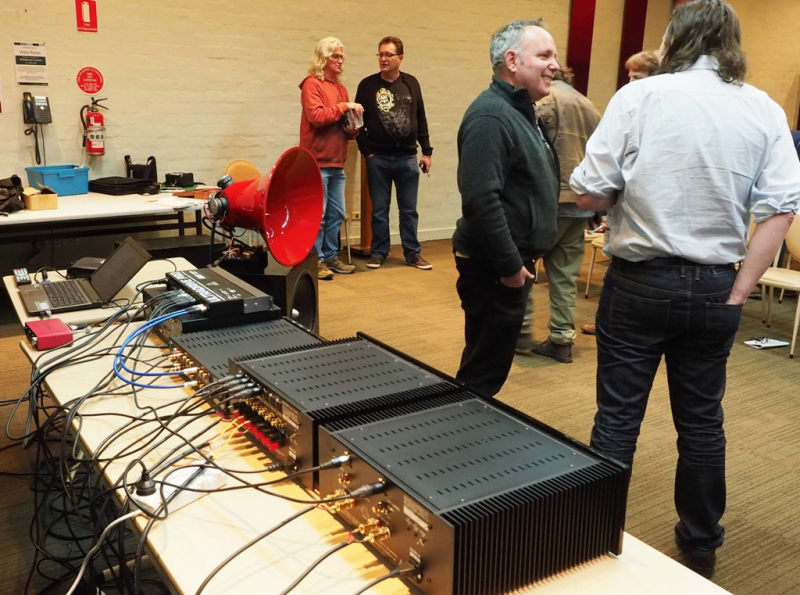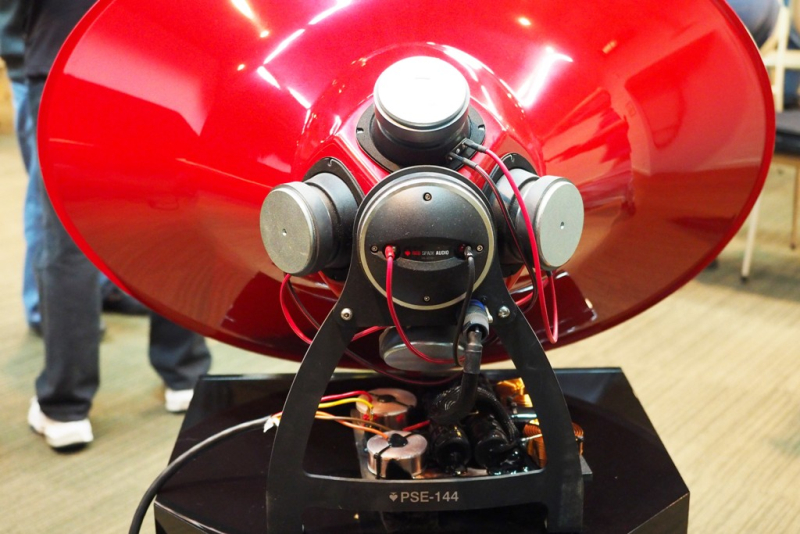 Nick Karayanis - Program Co-ordinator.

| | | |
| --- | --- | --- |
| August 2016 | | Redefy Audio speakers |
On Wednesday's Melbourne Audio Club meeting Henry Kristanto brought his newest bookshelf Redefy speakers for us to hear. First time I met Henry was one busy Saturday morning at the Hi FI Exchange, the usual crowd were listening to music, mingling with prospective customers comparing different systems, when in walked Derek and two friends from Sydney- Henry Kristanto and another guy both of whom who seem very knowledgeable. Henry had been designing and testing speakers for some time and was about to go into production.

Henry Kristanto and his 2 way speakers
Skip forward until this year when I had a call from Red saying that Henry had set up a pair of his Neo speakers in Red's lounge room, and did I want to come round to hear them? Red and I like efficient speakers and play them loud. I parked in the street outside Red's house. I knew I was in the right place before I even walked to the front door!
The Neo has a stylish horn and high efficiency drivers. The horn is European, and looks like pop art lipLast Wednesday's club meeting showcasing the Redefy bookshelf speakers was even better than I was expecting, the system of 805 power amps (only 38W) and valve pre driving the Redefy monitors sounded excellent, the "Teardrop" CD player and the excellent variety of discs made great music, and Nick's "Olympic" theme was good fun. A new discovery for me was the CD "If You Want" by London Grammar. A great night's entertainment, thanks.
Dave Shaw
Playlist
Eva Cassidy - Live at Blues Alley -Tr 2: Stormy Monday
Angus & Julia Stone-Down the way - Tr 2: Black Crow
The Dave Brubeck Quartet-Time Out - Tr 3: Take Five
London Grammar-If You Wait - Tr 6: Strong
Eric Kunzel and the Cincinnati Pops - Top 20 - Tr 12: Williams, Olympic Fanfare-Telarc
Usher Audio-Demo Disc - Tr 10: Male Vocalist
Donny Hathaway-Everything is Everything - Tr 9: To Be Young, Gifted and Black-ATCO
Villa-Lobos & Arnold: Guitar Concertos - Tr 3: Con brio - Puimosso. Sean Shibe(guitar)BBC Symphony Orchestra-BBC MUSIC
The Best of Mighty Sam McClain - Soul Survivor - Tr 1: Too Proud-AQM
Lisa Young Quartet - Transformation - Tr 8: Where is Love - New Market, VIC
Mozart for Monday Mornings - Tr 6: String Quartet No. 22 in B flat,Allegro assai - Philips
The best of IZ (Israel Kamakawiwo'ole)- Tr 1: Somewhere Over the Rainbow - Universal
Holly Cole - Temptation - Tr 3: Jersey Girl - Metro Blue
Eilen Jewell - Sea of Tears - Tr 8: One of Those Days-Shock Records
Lyle Lovett-Joshua Judges Ruth - Tr 2: Church-Curb Records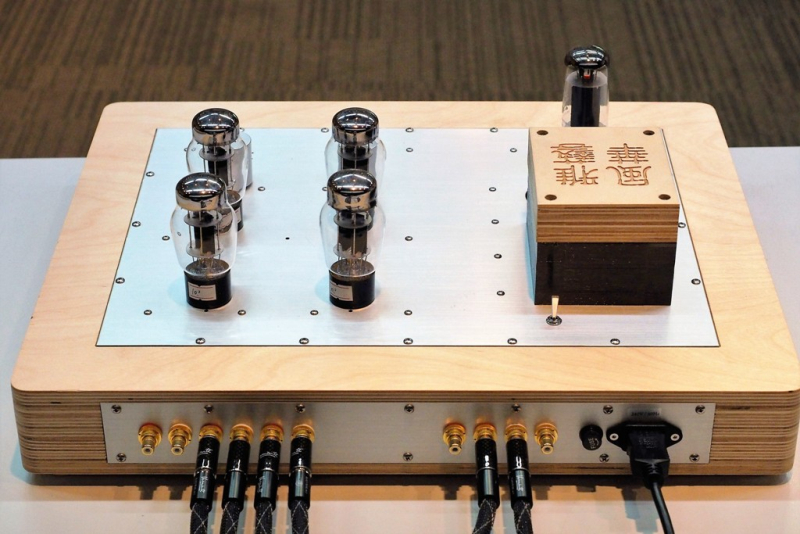 Arte Forma Thalia Pre Amp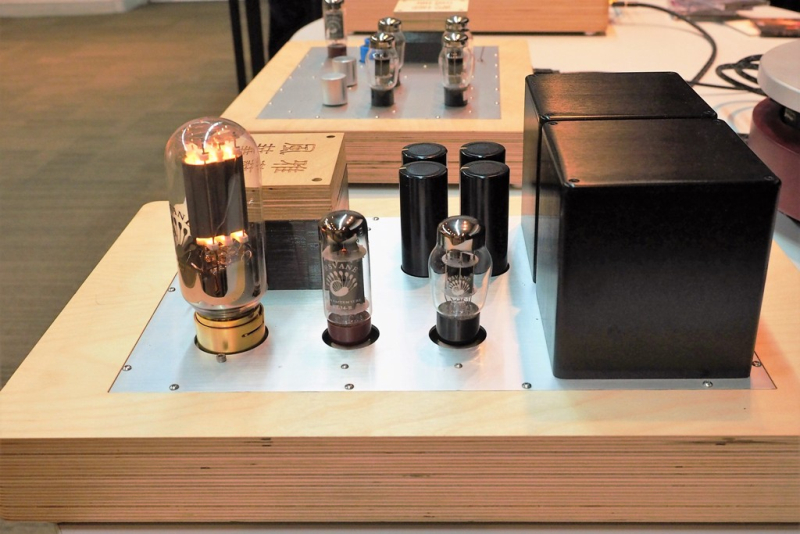 Due Volte 805 Monoblock
Web Ed.
| | | |
| --- | --- | --- |
| July 2016 | | Members request night |
This month's meeting was a members request with club members providing the musical program. MAC members were invited to bring along a favourite or new piece of music that could appeal to other members. On entry, each member with a CD was given a slip of paper to write their name on. A table next to the door had three containers marked : Classical, Jazz and Other.
To ensure as many members as possible could participate, the maximum time for each track was limited to no more than 5 minutes. Equipment on the night was provided by Ray Goh from the Hi Fi Exchange.
Web Ed.
| | | |
| --- | --- | --- |
| June 2016 | | AGM, David's baffles us + Committee's Choice Cuts |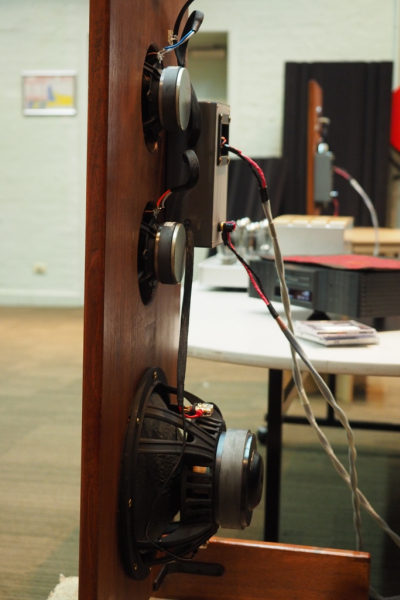 Web Ed.
| | | |
| --- | --- | --- |
| May 2016 | | Greg Orborne's No Compromise Affordable Excellence |
The night started off with the smallest of his speakers, the EOS. This two way model has been in his stable of speakers ever since he started selling back in 1984. Now in its third generation, they use a 143mm W cone matched to a 25mm fabric cone tweeter. Constructed of 1-inch customwood they retail for $1930.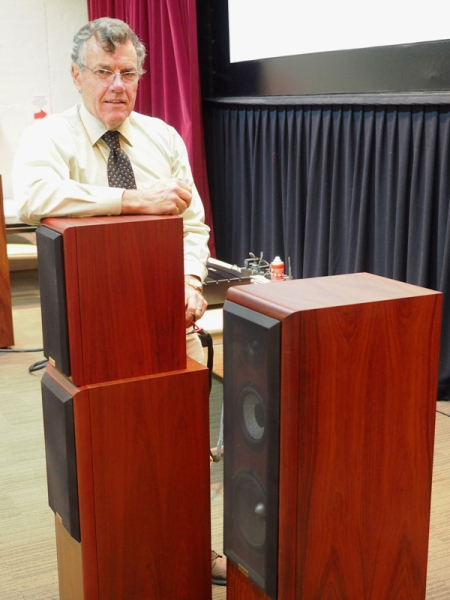 The next speaker on demo was a two-way floor standing model. The INTERLUDE is the perfect compromise between size and performance. It has the same sense of power and authority as the larger speakers in the range. With an 8inch Polykevlar cone their performance will satisfy anyone who wants a big sound, but does not have the space. Retailing at $2595, they are constructed from 32mm customwood and are finished off with high quality timber veneers.
The Osborn ECLIPSE was last speaker on demo. This conventional three-way model stands at a height of 110cm. They house a 25mm dome tweeter with a Sonomex surround, a midrange driver with a 165mm W cone, and a 205mm paper cone with a unique Nextel coating that looks after the bass. Selling for $4470, the "Eclipse" has been designed for the Asian market and smaller European homes, for people who want most of the power and authority of the larger "Epitomes", but cannot accommodate their sheer size.
Greg chose to demonstrate his trio of speakers with a $3875 integrated amplifier. "The Consonance 880i is my biggest selling amplifier. It is quite awesome, weighing 28kg, pure Class A Triode and punches out 100w/ch of quite stunning musicality".
Last but not least, a new Media Server from Consonance played all the software for the night. The new Reference 8-20 Music Player signifies the Company's 20th anniversary, with an inbuilt DAC that matches their top of the range CD player. Does this spell the imminent death of CDs ?
Playlist
Eos Speakers
Kiss to Build a Dream On - Amber Rubarth
Falling in Love With You - Elvis
Man in the Long Black Coat - Bob Dylan

Interlude Speakers
Boulevard of Broken Dreams - Diana Krall
Toccata and Fugue in D Minor - Bach
Only the Lonely - Chris Isaac

Eclipse Speakers
Walk on the Wild Side - Lou Reed
Pink Panther Theme - Henri Mancini
Habanera Fantasia, (Carmen)Jota Navarra, for Violin & Piano, Op22/2
Hold On - Amber Rubarth

*Thanks Red who documented the playlist
Web Ed.
| | | |
| --- | --- | --- |
| April 2016 | | Hugh Dean's MAYA amp and VSonics |
In absence of a volunteer or dobber scribe, herewith a partialreport. As the music began, a wicked thought came to me: 'you know, we audiophiles are different. Here I am listening, trying to find any problem, an error in Hugh's system,'Strange, unhealthy. Then Hugh began talking, philosophising about how distortion does matter, but there is an OK distortion that doesn't matter (even order). As long as it is consonant with the music, all is OK.
Well and good I thought. But is it really true? Ernest and wise as Hugh is, every amplifier designer ever has their own unique idea of What Really Matters (and that nobody else gets). Never was there a modes amp designer... well, except Our Bob, who has a lot to be modest about ;-)
Anyway, the music played, it was very enjoyable. So engrossing that I found my foot tapping. And my head bobbing. Whether others were doing the same I didn't notice, as while listening deeply I do it with closed eyes. Extraneous external inputs dull one's acuity.
In the interval I mentioned my involuntary involvement with Hugh. 'That is something that I use to judge the worth of my system - how long it is before the crowd is bopping along.' Nick's choice of music (along with Hugh) was, as always, a major contributor to our enjoyment. Experts talk about PRaT (Pace Rhythm and Timing) and I reckon Hugh's system got that nailed. And as another wise person (Steve Rochlin) has coined the phrase: "the main thing is... that you enjoy the music."
Playlist
American Beauty : Motion Picture Score - Tr 1:Dead Already
Jan Garbarek - Visible World - Tr 1:Red Moon - ECM
Richard Jones - Chamber Airs for a Violin - Tr 22:Giga - Glossamusic.com
Patricia Barber - Companion - Tr 5: Touch of Trash - FIM XRCD
Chicane - Tr 11: Leaving Town - DNA
Tracy Chapman - Tracy Chapman - Tr 3: Across the Lines - Electra
Tony Bennett / K D Lang - Tr 5: A Wonderful World
Scottish Chamber Orchestra - Linn Records Vol. 2 - Tr 10: Czech Suite, Dvorak
Mercedes Sosa - Misa Criolla - Tr 1: Kyrie - DECCA, German Pressing
Tracks played after the break
George Gruntz - Ringing The Luminator - Tr 15: Meeting Point - ACT Germany
Buena Vista Social Club - Buena Vista Social Club - Tr 1: Chan Chan - WCD
Peder af Ugglas - Autumn Shuffle - Tr3: Autumn Shuffle - Opus 3, SACD
Patricia Barber - Modern Cool - Tr 12: Let it Rain - Blue Note
Minnesota Orchestra/Eiji Oue - Tutti! Orchestral Sampler - Tr 1: Dance of the Tumblers - Reference Recordings
Eric Bibb - Blues, Ballads & Work Songs - Tr 13: Satisfied - Opus 3, SACD
Hush Collection : Vol. 9, Is it Spring Yet ? - Tr 13: The Sun is Awake - Hush Music
Foundation. Recorded at Scotch College, Melbourne
Dire Straits - Dire Straits - Tr 4: Six Blade Knife - Mercury Records
The stand out was a Mercedes Sosa Misi Christus recorded in a Buenos Aires Cathedral - without doubt the most atmospheric, spatial recording I've ever heard. Her dark, brown voice was almost eerie; emotional and startling. - Hugh. D
Peter Allen
| | | |
| --- | --- | --- |
| March 2016 | | Auto Visual Revolution - QUAD Artera - Classics for the modern age |
Quad Electronics (Artera Play CD/pre amp and Artera Stereo amp) and Quad-Z2 stand mount speakers and Cabasse Bora stand mount speakers Our presentation began with an impassioned plea by our MAN Editor to the masses" I am looking for a volunteer to do a write up about tonight's presentation", which was smartly followed by the sound of crickets and then the lowest noise floor I've heard for a long time. With no takers the presentation started. At this point, and as I just happened to have a pen and pad handy, I thought I'd give it a go.
As is often standard, I'll preface my write up with setting the scene which should be considered when reading my comments. This is my first go at something like this, secondly the Willis Room which has its own acoustic quirks and third, this is my first go at something like this! I was sitting third row from the front and slightly right of centre, so not a bad position. Whilst cost is not always a good indication of quality and performance, I'll mention these because everyone wants to know and it does give an indication of where the equipment sits in the retail game.
The Artera electronics were made up of a $3.5k CD/Pre amp and $4k stereo amp (2 x 140W @ 8ohms). The Z2 speakers were $4k and the Bora speakers were $6k. The cables used were primarily from Anthony's own collection (QED?), not sure of their specifics. The electronics were the same used throughout the night with the speakers being swapped over after about twenty minutes of music. All music was from Nick's collection of CDs with various genres and quality of recordings covered.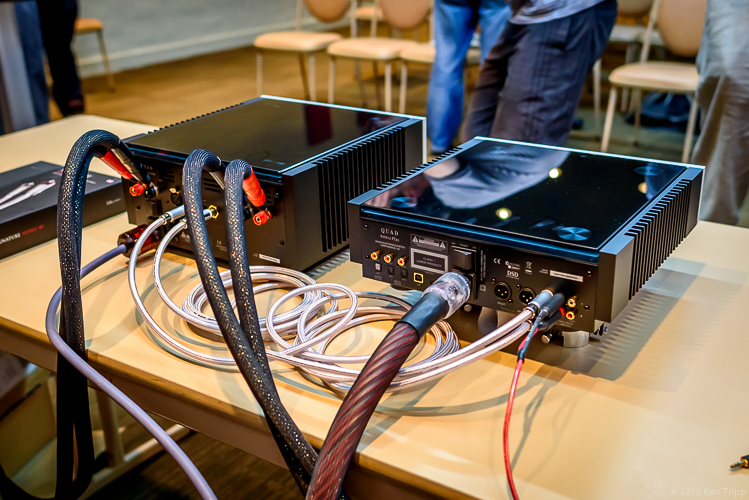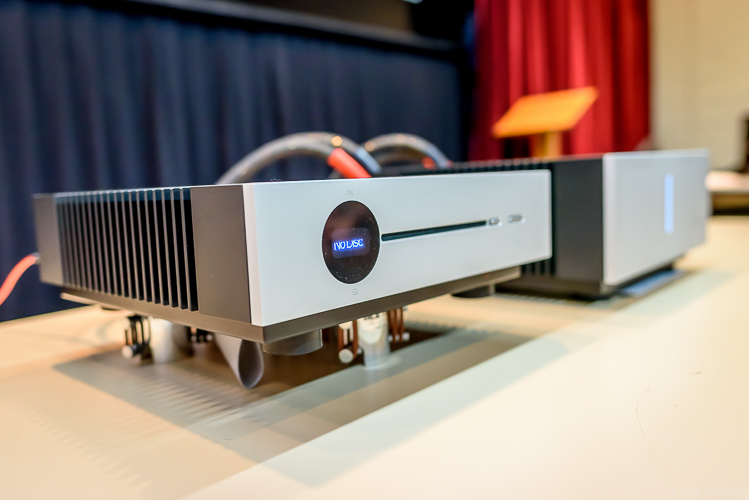 We started with the Quad Z2s and the first track was by Tiny Island (Opus 3) an instrumental track. Immediately we were treated with a nice and airy top end which with the minimal instruments sounded very nice, but as soon as the baseline came in so did the bloated bass. Unfortunately I couldn't get past the muddled bass impacting on the rest of the instruments. Whilst there were some elements of sound stage, I felt the speakers didn't disappear. Of course the usual mindset creeps in, is this because of the room, or a reflection on the speakers?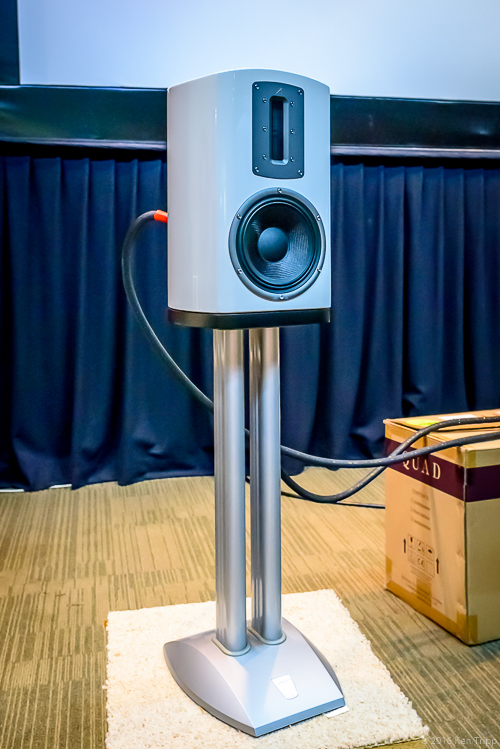 The second track by Vince Jones did a reasonable job of reproducing a jazz club environment but it sounded like a jazz club with poor acoustics, the sound was recessed and a little muffled - or could it be the recording? Next we had a Quad produced CD, albeit produced using their ESLs. This track to me was a fusion of Middle Eastern, Spanish and Jazz. It sounded good with all instruments all distinguishable. The bass line on this track wasn't too heavy and so I quite liked this one.
The next few tracks were also a hit and miss affair for me and Allan Taylor's 'Let Me Be' (Stockfisch) with him on the piano being a huge miss! I normally don't mind Allan, but with his low voice the Z2s made this sound muffled, it felt like he was close miked but he had the back of his head towards us. The piano sounded great though.
Now it was time to swap to the Cabasse Boras. Nick repeated Allan Taylor's track so we could get a good comparison to how the Z2s stacked up against the Boras. Immediately relief could be heard across the room. Allan's voice sounded much cleaner, more open and the piano now became more evident, a well balanced presentation of the recording. I started to feel better. Maybe it wasn't the dreaded Willis Room? The next track was Brazilian Maritza Caromo playing an instrumental acoustical guitar version of Stairway to heaven, just fabulous, this sounded great.
Bob the Builder must have been reading my mind because he requested a repeat of the very first track of the night for comparison - Tiny Island's track. This time through the Boras it was much better defined, some level of speaker disappearance, better bass clarity but still not great - maybe the recording with this one. [NO! This is famously audiophile..ed] Without more of an 'in depth' comparison, I think the top end of both speakers sounded great with a nice sparkle.
The next track was from Soto - "I was standing there." Again, the bass was boomy, but when there was no bass the piano sounded great. The Bose compilation disc Mediterrania was next with the track "Let it be", while I personally didn't love the version of the song it was well presented. Joshua Bell (violin) was next with Eleanor Rigby, this sounded simply beautiful.
While I'm no fan of Opera there are some operatic tracks that I do love. Next was La Boheme, this was the 'track of the night' for me. The Boras performed brilliantly. I was not familiar with this recording and could be making things up in my mind, but I thought the orchestra sounded like it was coming from in front of the singer (orchestra pit), the back up choir was standing behind the singer on stage and the speakers disappeared. There were reflections from the back of the room which made the sound envelope us, particularly when the choir sang. I just loved it!
Jenny Biddle's Billy Jean acoustic version sounded good as did the final track, Stimela by Hugh Masakela. It was a great track to end the night, but it didn't quite get the dynamic slam I have experienced before. Maybe the room was a little big for the stand mounts, but it was otherwise handled quite well.
In all, it was a great presentation. I obviously loved the Cabasse speakers, I'm even a bigger fan of their spherical speakers. With the Quads, it was only the performance in the lower registers that I screwed my nose up at. I would certainly audition both speakers again in a proper listening room. Many thanks to Anthony for his time and effort to demonstrate his equipment to us. I thought Anthony presented well and his honest and frank discussions were well received.
Playlist
Artist - Album - Track No - Label
Quad Z2 Speakers
Tiny Island - Tiny Island - Tr 4: When I Feel The See Beneath My Soul - Opus 3, Hybrid SACD.
Vince Jones - For All Colours - Tr 8: Straighten Up and Fly Right - EMI
Eduardo Niebla - My Gypsy Waltz - Tr 6: Rosie (Mastered with QUAD Speakers and Amps)
Vivaldi - The Four Seasons - Tr 9: Autumn-Allegro - Fone
Melody Gardot - Worrisome Heart - Tr 1: Worrisome Heart - UCJ Music, EU Pressing.

Cabasse Bora Speakers
Allan Taylor - Old Friends-New Roads - Tr 9: Let Me Be - Stockfisch.
Maurizio Colonna - Rock Waves - Tr 2: Stairway to Heaven - Topmusic.com, Blu-spec CD.
Shota Osabe Piano Trio - Happy Coat - Tr 14: I Saw Her Standing There - FIM, K2 HD Mastering.
Chuck Loeb - Mediterranean - Tr 3: Let it Be - DMP.
Joshua Bell - At Home with Friends - Tr 9: Eleanor Rigby, featuring Frankie Moreno - Sony

Tracks played after the break
Elina Garanca - Habanera - Tr 17: Bizet Habanera- Orchestra Sinfonica
Nazionale Dela Rai -Deutsche Grammaphon
Jenny Biddle - Little Treasures - Tr 11: Billy Jean (Michael Jackson).
Hugh Masakela - Hope - Tr 12: Stimela (The Coal Train) - Indie Blue Music, USA Pressing.

Equipment list
Quad Artera CD/Pre/Dac $3749
Quad Artera Amplifier-140w/ch $3999
Quad Z 2 Speakers $3999
Cabasse Bora Speakers $5999
Thanks to Anthony Deleo from Audio Visual Revolution www.avrevolution.com.au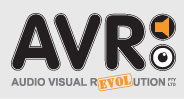 Paul Carey and Web Ed.
| | | |
| --- | --- | --- |
| February 2016 | | Digital, Like You've Never Heard it Before - A Pure Music Group Presentation |
Music List
Like A Rock - Dave's True Story (Version 2002) - Dave's True Story.
Shostakovich / Symphony No.10 in E Minor, Opus 93-li, Allegro - McIntosh Demo Disc.
St James Infirmary - 900 Miles - Bethany & Rufus.
Why Me Lord? (featuring Johnny Cash)- Rare Genius: The Undiscovered Masters - Ray Charles.
Rossini / Sonata a Quattro (String symphony) No.1 in G Major - Burmester Vorfuhrungs Vol 3.
Tecumseh Valley - Townes Van Zandt - A Gentle Evening With Townes Van Zandt.
Equipment List
Antipodes DS Music Server $3000
Playback Designs IPS 3 $19,000
Gauder Akustik Cassiano mk II $22,000
Argento Cables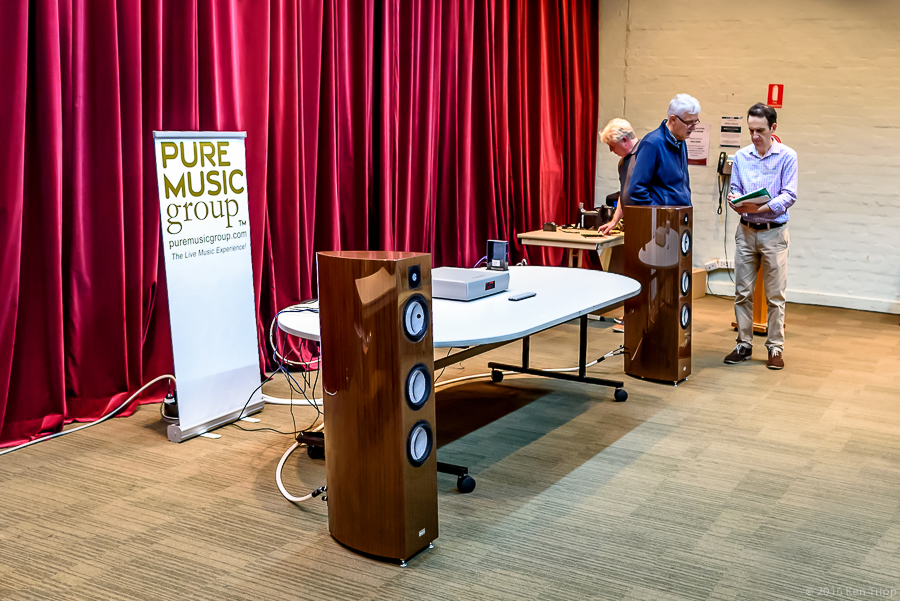 We sometimes forget that our presenters have gone to a lot of effort (and cost if staff is asked to work evenings), to provide a show for us. Why would they? Aren't most of us just tyre-kickers? One answer is that we are 'Opinion Makers'. That our friends know that we are fanatics about good sound.
When they want our opinion on what to get:"We had a great presentation of XYZ gear at PQR audio store, I trust them. You should go there and let them show you what they can do. They will listen to you then choose some systems to play, you should be blown away...and live happily ever after with good gear that you likely will not even have heard about." I have one friend Tony who has this happy exact story - every time we meet he talks about a new CD he has and how he just loves listening to his music.
Web Ed.
| | | |
| --- | --- | --- |
| January 2016 | | Buy, Swap and Sell |
Another Buy, Swap and Sell night went well. Pizza and drinks were enjoyed by all.
Web Ed.