| | |
| --- | --- |
| General Meeting Reports for 2014 | |
| | | |
| --- | --- | --- |
| December 2014 | | A night of DIY audio genius |
December each year is our annual DIY night where members who have built a better audio mousetrap assemble with their priceless efforts to show their ingenious acumen with audio gear.
Equipment on the display and demonstrated at our December meeting...
Two-way, inexpensive, speakers employing Jaycar 6.5" woofer\mid and ribbon tweeter A hybrid, valve and Pass B1 active attenuator preamplifier.
Ron's beautiful looking and sounding speakers he made for Gail.
Dave's 100W Class D power amp based on the Sure Electronics Class D module
All DIY gear has been fully completed and looks smart. No breadboard prototypes will be demonstrating. This is an effort to demonstrate to other members that DIY gear can not only sound good but be wife friendly and look professional.
Each presenter will have twenty minutes to play some demonstration tracks and talk about their gear. It should be a great night so come and support your club.
Mark W Houston
DIY Convener

| | | |
| --- | --- | --- |
| November 2014 | | Rockian Trading |
Once again we were indebted to Greg Osborn for supplying a pair of wonderful speakers, amplifiers and a player to use to demonstrate some key releases we have sold in the last year to our regular list of Australian retail outlets. As usual Beverley will have a comprehensive selection of recordings for sale to MAC members at special prices.
Unfortunately sales of the new Pure-audio Blu-ray discs have not been positive. Although these new, high bit-rate discs sound amazing through a good system, public perception of the format is very similar to that of the failed DVD-Audio format. Many customers ask how come there isn't any video on these Blu-ray discs when the format was originally designed to display high definition video? To compound the problem, the relevant labels are not packaging or marketing the format very well.
The positive trend in our sales this year continued to be specialist audiophile recordings, and we have sold more products from the audiophile labels like Mobile Fidelity, Chesky and Stockfisch Records. With some price adjustments made to remain competitive, our sales of mainstream labels like ATMA Classique, Cala and Linn Records have continued.
In the last six months we have received substantial shipments from Mobile Fidelity that contained only LPs. It seems more people are discovering, or rediscovering, the joys of a high-quality vinyl based stereo systems. Whilst most of the good old record stores have gone, shops like Quality Records in Malvern and Greville Records in Prahran continue to provide a great service to LP fans. Sales through hi-fi stores like Tivoli Hi Fi, Audiophile and Burwood Music Centre continue to grow. More "record" companies are producing a wider range of their catalogs on vinyl and LPs are more accessible now than they have been for at least a decade.
The popular interest in the sound reproduced by quality LPs has prompted Stockfisch Records in Germany to produce their DMM-CD/SACD (Direct Metal Mastered - CD/SACD ) compilation disc.
This Hybrid SACD was produced by first cutting a copper Direct LP Metal Master on a Neuman VMS-82 cutting lathe. The Metal Master was then left clamped on the lathe for play-back using an EMT TSD-15 Pick-up on an EMT 997 tone-arm through a top of the range EMT JPA66 valve preamplifier into the Meitner EMM Labs adc 8 MK IV A/D converter to pro- duce the final DSD master for the SACD. By this process Stockfisch Records has produced a Direct Metal master hybrid SACD.
We also heard a selection of the other outstanding and interesting releases from labels like Mobile Fidelity, Chesky Records, Reference Recordings, Cala Records, NMC Records, Sono-Luminus and ATMA Classique.
Ian Hooper
Rockian Trading
| | | |
| --- | --- | --- |
| October 2014 | | A night with ATC speakers |
Back in January of this year the club was fortunate to have Billy Woodman from ATC present a talk based around his philosophy and observations on good speaker design. The ATC 75mm (3") soft dome midrange is his most well known product. He founded the company 40 years ago in Gloucester, building drive units for professional monitor speakers and then started making his own. The combination of power handling, ruggedness and lack of coloration have become legendary in both the domestic and professional audio market for ATC speakers.
This month's meeting, thanks to JAG Imports, we got hear the updated SCM 40, a three way third generation floor standing speaker. As with all three way speakers in the ATC line up this domestic model is based around the 3" midrange driver. Now with curved side walls the speaker box has also had a cleanup, eliminating the stepped front baffle. The biggest improvement to this model is ATC's new 25mm Tweeter, developed to satisfy the company's long established rigour in driver unit engineering. The tweeter employs a unique, dual suspension system. A short edge-wound voice coil in a long narrow magnet gap ensures low distortion throughout its operating band which removes the need for ferrofluids. To complete the speaker a 164mm bass driver takes care of the lower frequencies.
JAG Imports also introduced to the Australian market a new range of electronics, LEJONKLOU - made in Sweden designed by Fredrik Lejonklou. Barely known outside his country as recently as 2006, he manufactures pre-amps, power amplifiers and a handful of Phono Pre-Amplifiers designed for MM cartridges. The audio system consisted of a Lejonklou pre-amp and matching mono-block amplifiers. The front was a Linn Klimax DS as the DAC with a NAS drive supplying the music all controlled be the humble iPad.
Nick Karayanis
Caretaker Program Co-ordinator
| | | |
| --- | --- | --- |
| September 2014 | | Members Request Night |
This month's meeting was a members request with club members providing the musical program that was played on the night. MAC members were invited to bring along a favourite or new piece of music that could appeal to other members.
On entry, each member with a CD was given a slip of paper to write their name on. A table next to the door had three containers marked : Classical, Jazz and Other. When your name was pulled out, you were offered the opportunity to play your music. To ensure as many members as possible can participate, the maximum time for each track was no more than 5 minutes.
Equipment on the night was provided by John Corneille and me. Front end was an OPPO 95 Multi-Disc player for those who wished to play a HiRes disc SACD, DVD-A, Bluray Audio or even a 24bit Flac/Wav data disc. The speakers for the night were the Krix Esoterix, a three way floor standing model. John provided a valve amplifier to power the speakers.
Playlist from September GM
Artist - Album - Track No - Label
Alison Krauss - Alison Krauss + Union Station : Live - Tr 4: Baby, now that I found you.
Dave Mathews - Little Feet - Tr 1: Fat man in the bath tub.
Daniel Barenboim plays Chopin The Warsaw Recital - Tr 10: Waltz in C sharp minor - DG
Rodriguez - Cold Fact - Tr 1: Sugar Man - Light in the Attic records.
Gerry Mulligan - Gerry Mulligan meets Johnny Hodges. - Tr 1: Sunny - Verve
TUTTI Orchestral sampler - Tr 11:Jacques Ibert, Escales Valencia - EijiOue / Minnesota Orchestra - Reference Recordings
Neville Brothers - Brother's Keep er - Tr 11: Sons & Daughters
FIM - The Producer's Choice 1 - Tr 11: Drum Improvisation - ULTRAHD
John Coltrane & Johnny Hartman - Tr 3: My one and only you.
Jessica Williams - Plays for Lovers - Tr 3: My one and only love.
Eleanor Mc Evoy - Out There - Tr 6: Mercy mercy me - SACD
David Munyon - The Stockfisch DMM-CD/SACD Vol 1 - Tr 9; Four wild horses.

Nick Karayanis
Caretaker Program Co-ordinator
The first system was an all British affair with a Rega front end comprising of the Apollo CD player plus the Rega DAC. An ELEX-R amplifier will power the system with its 72 watts driving the AERO 2 speakers from Cambridge Audio. The AERO 2's comprise of a 2.25" BMR driver and a 6" woofer. The Balanced Mode Radiator, is a new and patented technology that brings a number of exceptional advantages to audio reproduction. Traditionally tweeter crossover happens at about 3kHz right at the point where our ears are most sensitive. With a BMR driver the cross-over happens at 250Hz, outside of the sensitive hearing frequencies.
The meeting continued with a second system with American electronics and Italian loudspeakers. The Audio Research VSi75 integrated valve amplifier delivers 75Wpc into 8 ohms. The amps output transformers and coupling caps, are the same as those from their Reference 75 power amp. The CD 6 form Audio Research, is a combination of a super high-resolution CD player and Digital-to-Analogue converter all in one compact chassis. The CD 6 offers disc playback via the Phillips Pro 2 transport plus four digital inputs, including USB.
Partnering the electronics was a new model of speaker from Sonus Faber, the OLYMPICA II. This new model continues the Sonus Faber tradition of "handcrafted sound" The "Lyre" shaped speaker is designed with rogressive thickness curvature cabinet walls, with solid walnut vertical clamps. This 3way Floorstander comprises of a 29mm "Arrow Point" Damped Apex Silk Domed tweeter, a 150 mm Midrange, and a 180mm Woofer. All the drivers are a trickle down from their reference speaker, AIDA. Laminar Flow Vents define vertically the cabinet design with a perforated metal grid running the total length of the back panel.
Playlist from August GM
Artist - Album - Track No - Label
Eric Clapton - Clapton Unplugged - Tr 1: Singe - Reprise.
Dave's True Story-Dave's True Story-Tr 10: Like a Rock - Bepop Records.
The Linn Collection 2000 - Tr.7: - The Shindof Quartet - Linn Records.
Peter Paul & Mary - Peter Paul & Mary - Tr.5: Bamboo- Warner Bros. Records - USA.
Dire Straits- Dire Straits- Tr 4: Six Blade Knife-Re Mastered SBM - Vertico.
Amber Rubarth-Sessions From the 17th Ward- Tr 13: Just Like a Woman- Chesky Records Binural.
Tutti ! Orchestral Sampler- Tr 9: Vivaldi Concerto in F, Allegro- Nicholas McGegan / Philharmonia Baroque- Reference Recordings.
Eric Bibb - Just Like Love - Tr 4: Just Like Love - Opus 3.
Ella Fitzgerald- Things Ain't What They Used To Be- Tr 3: A Man and a Woman-Warner Japan.
Cassandra Wilson- Closer To You : The Pop Side- Tr 10: Lay Lady Lay - Blue Note Records.
Helge Antonio- The Piano Experience- Tr 7: Etude In C Minor, Chopin- dB Productions Sweden.
Doug MacLeod-You Can't Take My Blues- Tr 13: Sometimes I Wonder Audioquest Music.

Web Ed.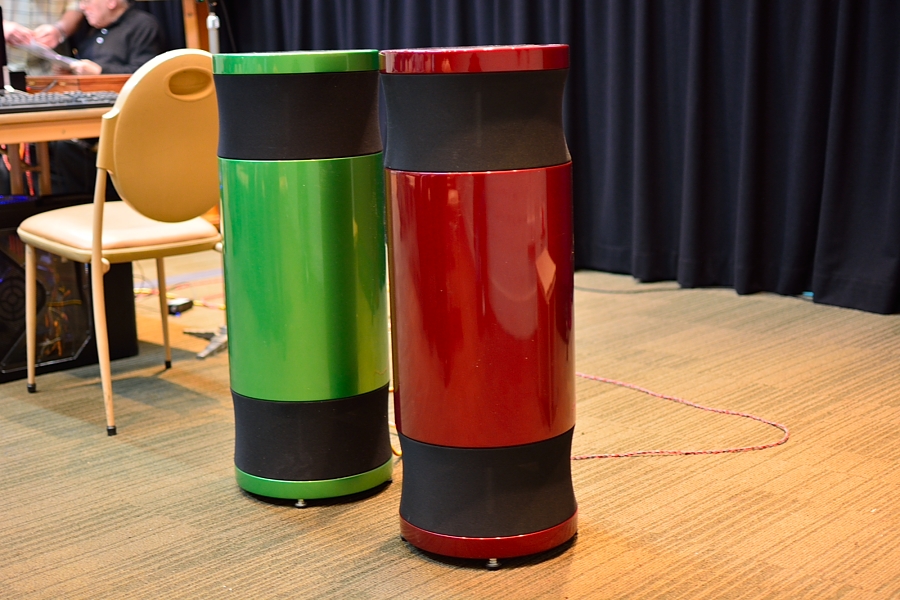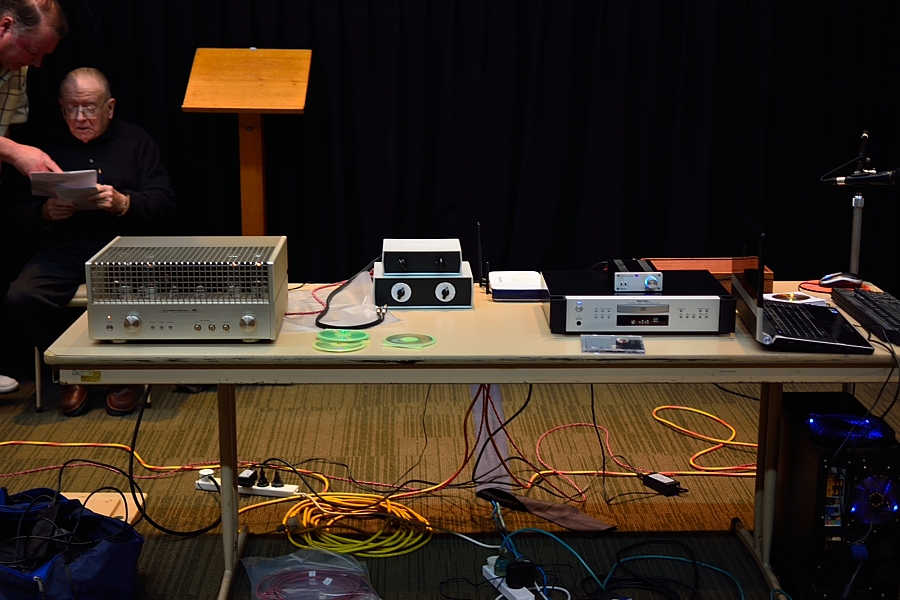 Omni Audio as the name implies, is a Victorian audio manufacturer who specialises in omni-directional speakers. With full range Lowther drivers in the four different models, they are described by their designer, Chris Maude as a simple, elegant design with real performance.
"At Omni Audio, we build our enclosures from custom-made cylindrical tube. They are very strong and stiff, the walls have no flat surfaces and are therefore non-resonant. No bracing is required internally by our enclosures and sound waves have no obstruction to the port. Omni Audio speakers are configured with the driver in a vertical position at the top . At the bottom and top of the enclosures are the wave guides that produce the omnidirectional nature of the design. They are conical in shape and sit directly above the driver at the top and directly below the port at the bottom. They direct the sound waves from both driver and port on-axis to the listener, where ever they may be sitting. They will simply fill your room."
Chris brought two of his speakers for the club demonstration. The entry level model Euphony, which uses the Lowther PM6C driver, and sells for $2595, and his top model the Maestro. A 96 dB speaker that employs the Lowther DX3 driver, and retails for $3295. The speakers stand 83cm high and can be ordered on any colour. The electronics for the night consisted of a Luxman Integrated valve amplifier and an OPPO 95 spinning the discs.
Web Ed.
| | | |
| --- | --- | --- |
| June 2014 | | AGM + Buy, Swap and Sell |
Apparently it went well.
Web Ed.
| | | |
| --- | --- | --- |
| May 2014 | | The Art of Sound - Richard's Speaker Project |
T : 19mm VIFA, M : 100mm Scan Speak, B : 200mm Peerless
Height : 900mm, Volume : 62 l Bass Reflex,
Material : Gel-coated Fibreglass, 23mm Plywood Panels.
Playlist from May GM
Artist - Album - Track No - Label
Andrew Pendelbury-Dont Hold Back That Feeling-Tr 7: Trinidad- Warner Music Australia
Holst The Planets, Herbert von Karajan- Tr 6: Uranus
Melody Gardot- My One And Only Thrill- Tr 10: Deep within the corners of my mind- Verve
Davidson Brothers- Her To Stay- Tr 6: Double plugger strut-
Allan Taylor- Old Friends New Roads- Tr 9: Let Me Be- Stockfisch
Richard Tongetti- Tognetti Bach, Sonatas & Partitas for Solo Violin- Tr 12, CD 2.- ABC Classical
Justine Jones- Justine Jones Quartet- Tr 1: As you do- ABC Jazz
Mercedes Sosa- Misa Criolla- Tr 3: Credo- DECCA
Eric Bibb- A Ship Called Love- Tr 1 A Ship called love- ABC Jazz
The Waifes- Temptation- Tr 1: I learn the hard way- Jarrah Records
Gitano Family- Feria- Tr 4: Voi Voi Voi- Tudor Records, Zurich Switzerland
R.E.M.- Automatic For The People- Tr 4: Everybody Hurts- Warner Brothers
TRACKS PLAYED AFTER THE BREAK
Gitano Family- Feria- Tr 1: Maria Sara- Tudor Records, Zurich
Joshua Bell- At Home With Friends- Tr 9; Eleanor Rigby featuring Frankie Moreno- Sony Classical
Cyrus Chestnut- Cyrus Chestnut With...- Tr 6: My Favourite Things featuring Anita Baker- Atlantic (HDCD)
Usher Audio Demo Disc-The Diamond Revolution- Tr 10; Male Vocal & Tr 13: Female Vocal
Mercedes Sosa- Misa Criolla- Tr 4: Sanctus- DECCA
Keith Jarrett- La Scala- Tr 3: Somewhere Over the Rainbow
Web Ed.
| | | |
| --- | --- | --- |
| April 2014 | | Pure Music Group |
OCTAVE HP 300 MK 2 Valve preamp, RCM - THERIAA Phono stage, Thales TTT-C Battery driven turntable and Simplicity Tangential Pivoted arm.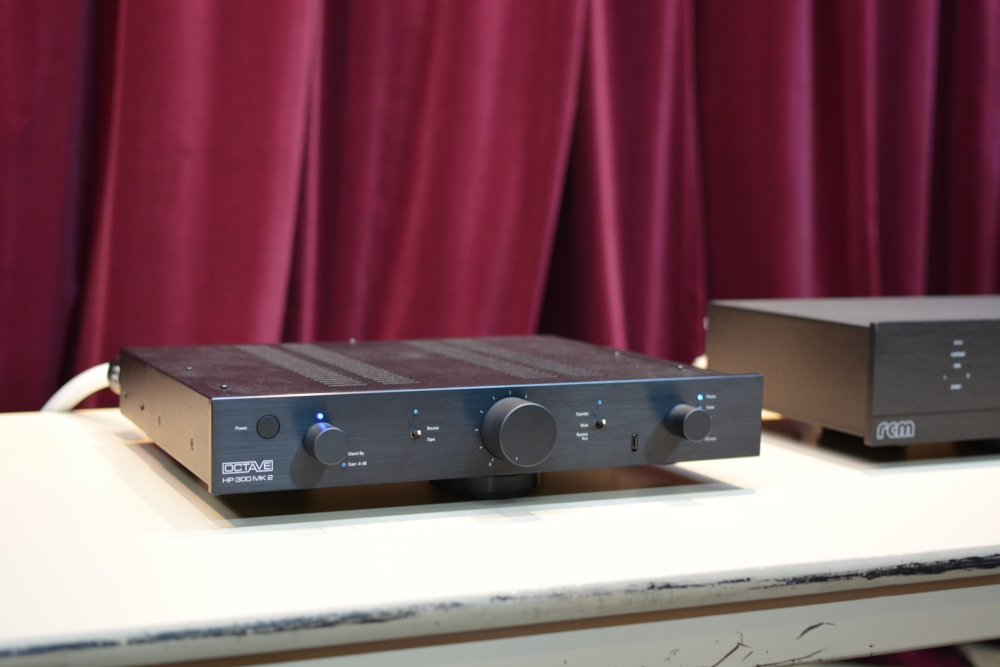 OCTAVE HP 300 MK 2 Valve preamp.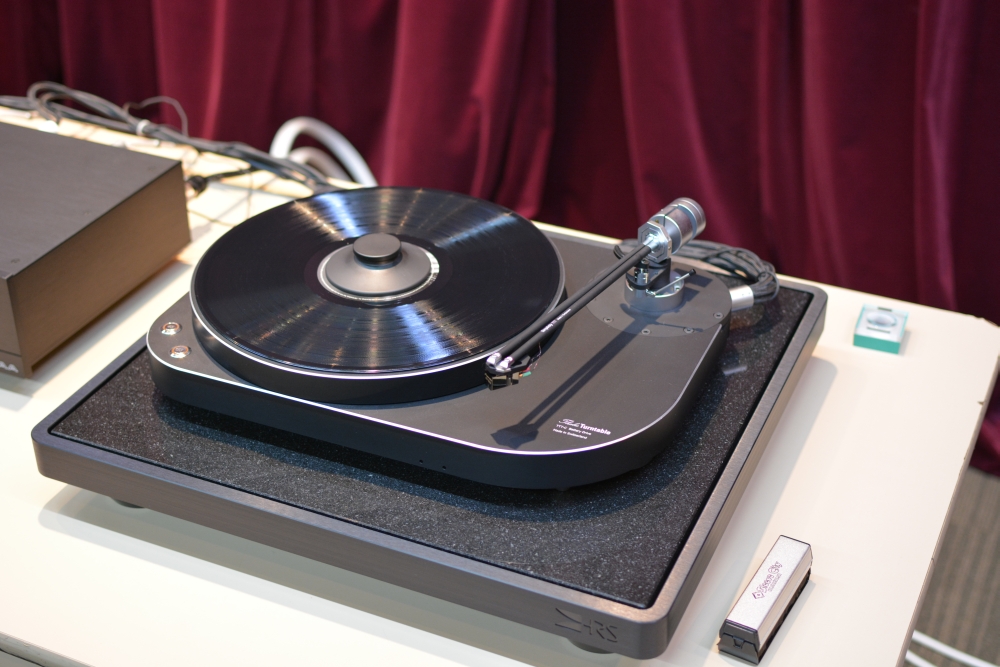 Thales TTT-C Battery driven turntable and Simplicity Tangential Pivoted arm.
MOLA Kaluga 400w N-CORE Class D amplifiers.
Argento Audio, Interconnect & Power Cables.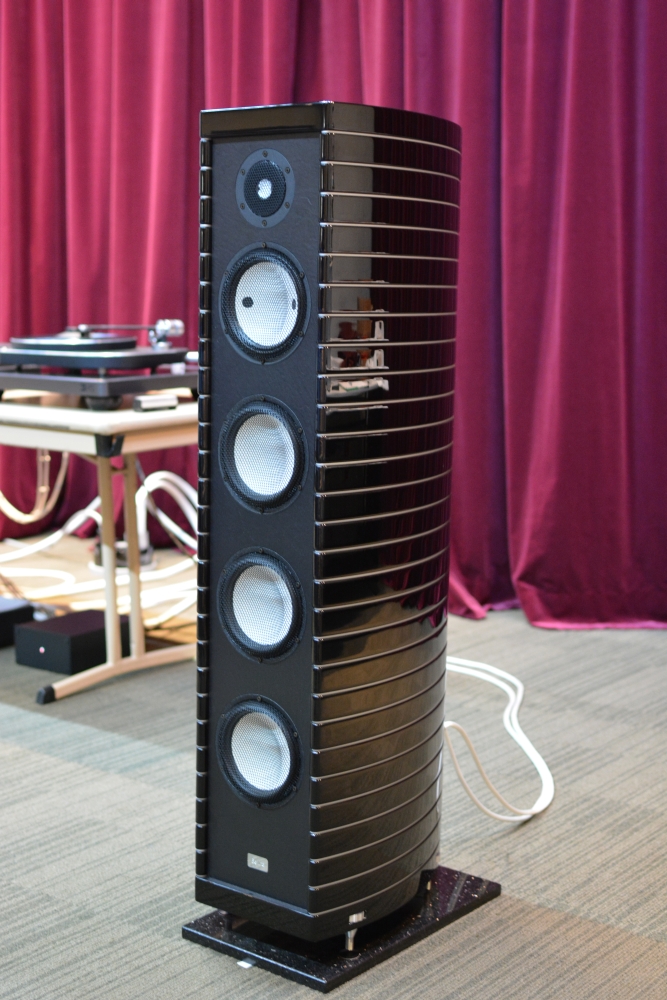 Gauder Akustick Berlina RC7 speakers.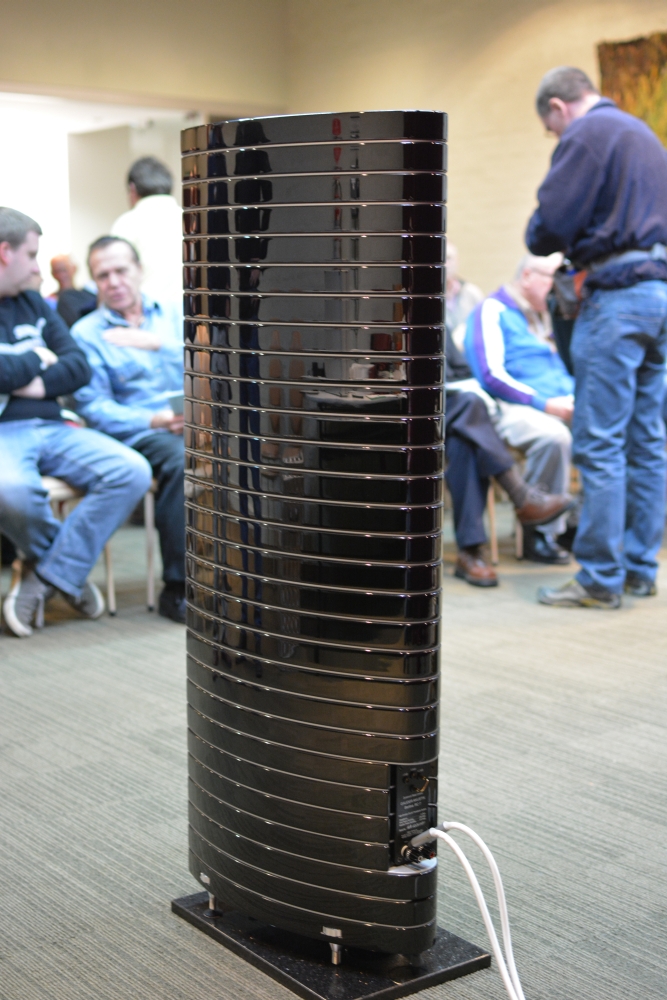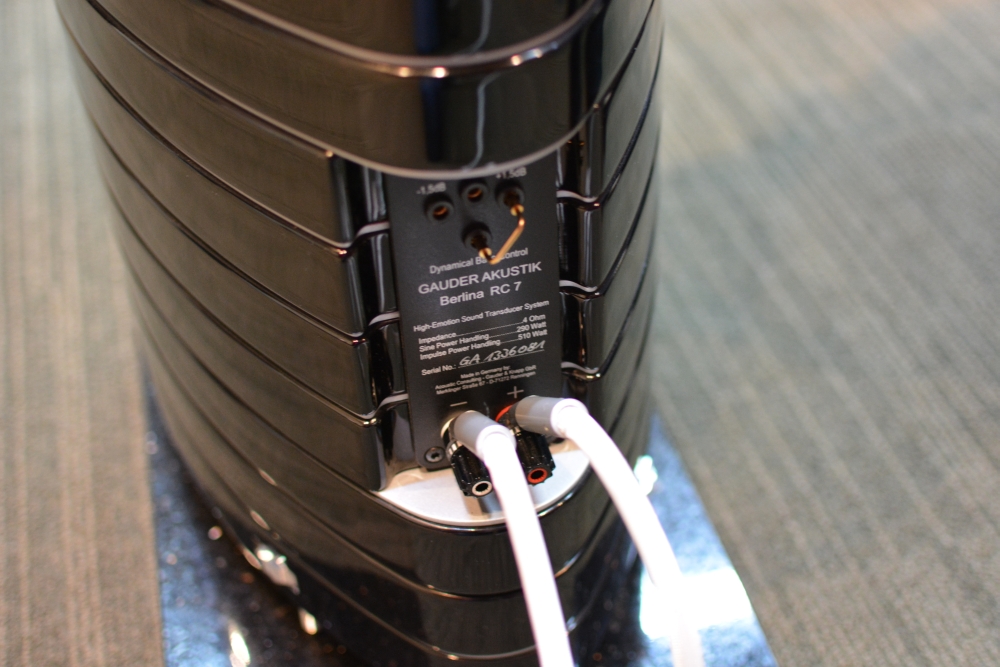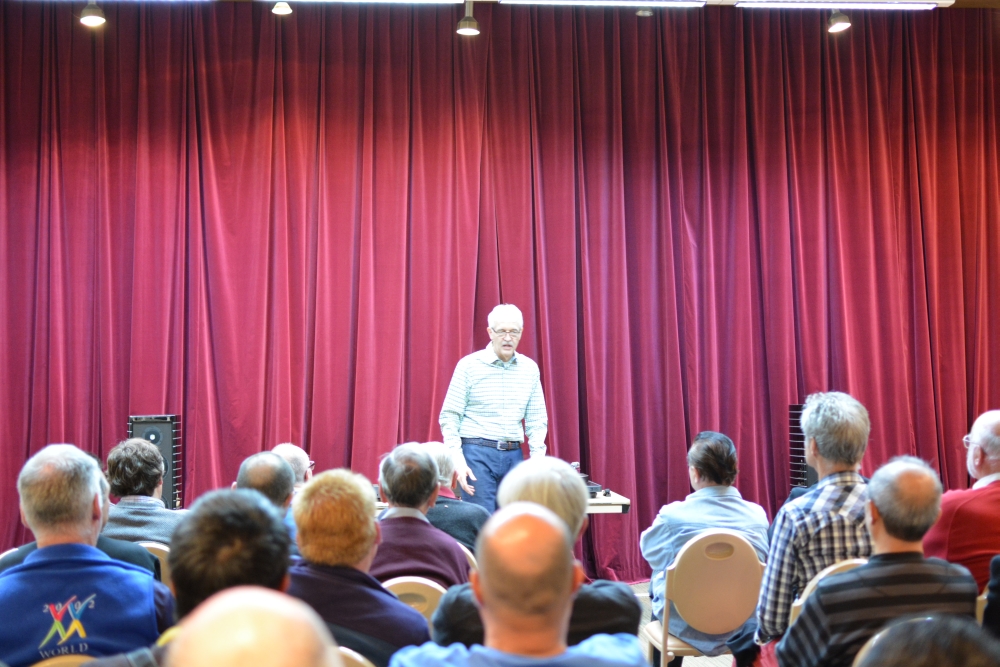 Presenter Warwick Freemantle.
Web Ed.
| | | |
| --- | --- | --- |
| March 2014 | | Melbourne Audio Club's 40th Birthday |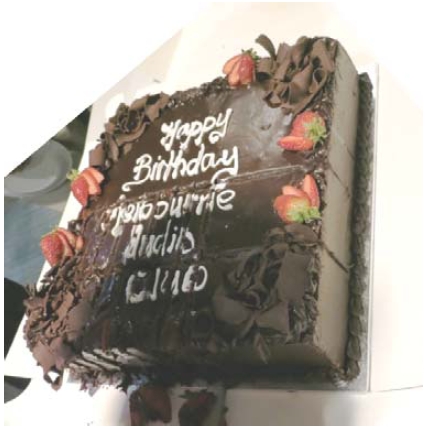 Lovely chocolate birthday cake
Original member Alex Encel describing some of the changes to HiFi over the last 40 years
Web Ed.
| | | |
| --- | --- | --- |
| February 2014 | | VAF presents the new DC-X63 speaker |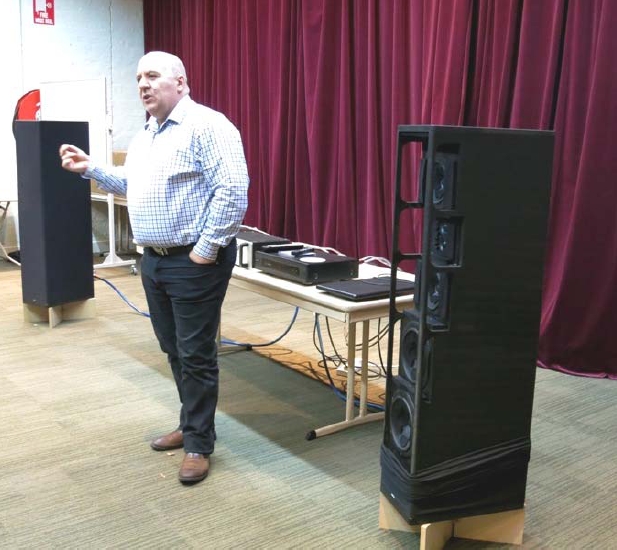 Mr Philip Vafiadis demonstrating his speakers
Web Ed.
| | | |
| --- | --- | --- |
| January 2014 | | Bill Woodman from ATC |
Web Ed.